Carcasonne
Here is a summary of some of the techniques I use, and I've seen here that I think work well.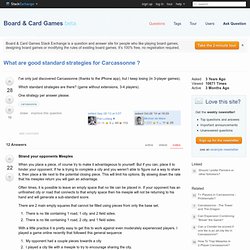 strategy - What are good standard strategies for Carcassonne ? - Board and Card Games - Stack Exchange
Olle Linge - Languages, literature and the pursuit of dreams · A guide to Carcassonne strategy: The basics
Introduction This article is meant to lay the groundwork for how to master the board game Carcassonne (Wikipedia).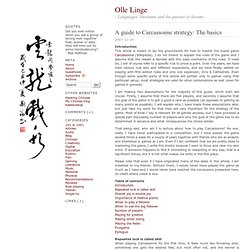 Carcassonne Strategy
Carcassonne Strategy Guide, Rules and New Farmer Scoring Winner of the prestigious Spiel Des Jahres (German Game of the Year) in 2001, Carcassonne is quite simply the best board game you've never played.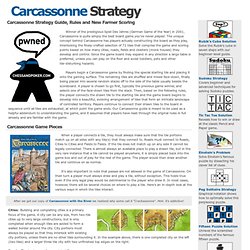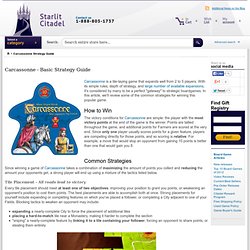 Carcassonne is a tile-laying game that expands well from 2 to 5 players.
Carcassonne Strategy Guide
A Brief Carcassonne Strategy Guide: Carcassonne has become somewhat of an epidemic at my house in the past several months. There is a group of three to five of us who play it at several times a week.
Strategy Guide | Carcassonne