Management
Caterina Fake co-founded Flickr, an early freemium success story Plenty of startups out there want to do go for a "freemium" business model, but there's a lot of confusion as to what "freemium" actually means. And more importantly, whether and how it works.
What Is The Freemium Business Model?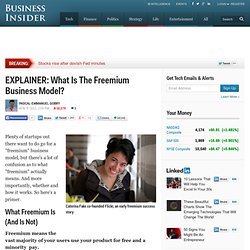 facilitazione partecipazione
Change Management Toolbook
This site has been around since 1997, and we remain focused on the founding vision of offering really useful and free change management content to our web visitors. This is the fourth (and we believe the best!) major revision of the website - it's a lot simpler and much prettier, and we think you will find that it is easier and quicker to get to the information you want. The changes are not limited to the "look and feel" - we've added some really good additional content, and we look forward to ongoing high-quality contributions by our growing global network of contributors. We hope your visit will be rewarding and hope to have you as a frequent visitor!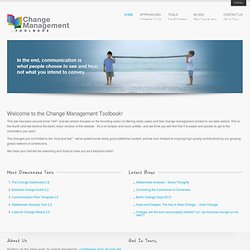 The First Trillionaires Will Make Their Fortunes in Space | Think Tank
What's the Big Idea? Just as explorers during the Age of Discovery established new trade routes in pursuit of resources such as gold, silver and spices, the future explorers of space will be chasing unimaginable riches. As Peter Diamandis told the International Space Development Conference, "There are twenty-trillion-dollar checks up there, waiting to be cashed!" These cosmic cash cows are so-called Near-Earth asteroids that contain a wide range of precious resources. Sure, this may sound a lot like the movie Avatar, in which the RDA Corporation mined the mineral unobtanium on the planet of Pandora. But this is no pie-in-the-sky idea.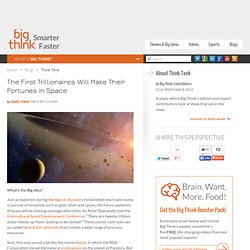 SMART HYPERSLIDES (by Vadim Kotelniikov): Ten3 Business e-Coach - Personal Success, Business Success, Entrepreneurship. Leadership, Management, Innovation, Processes, Organization, Entrepreneurial Creativity, Venture Financing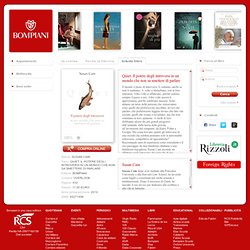 Quiet. Il potere degli introversi in un mondo che non sa smettere di parlare - Susan Cain - Libro - BOMPIANI
Il mondo è pieno di introversi: li vediamo, anche se non li sentiamo. A volte ci disturbano, con la loro reticenza. Altre volte ci affaticano, perché cedono sempre il passo a noi.