School project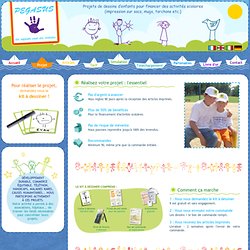 Réalisez votre projet : l'essentiel
Impression de dessins d'enfants sur tissu, plastique et divers objets pour l'aide au financement des écoles et coopératives scolaires
Pantalons Retour a l ecole | T-shirt personnalisé | Wordans France
Comboutique.com permet à tout entreprise ou particulier de créer une ou plusieurs boutiques en ligne GRATUITEMENT sans aucun coût de mise en service et de vendre ses propres t-shirts en utilisant notre plateforme de création de produits, de gestion de commande et de facturation, ainsi que nos puissants outils de promotion et de suivi de clientèle. Plus d'informations : Pour avoir plus d'informations, sur les produits que vous pouvez créer avec comboutique.com et les prix de base, cliquez ici .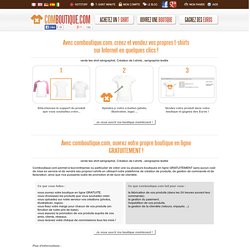 Vente tee shirt sérigraphié, création de t-shirts, sérigraphie textile : Comboutique
Ecoles et universités - L'Antisèche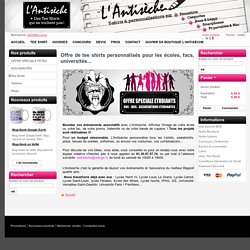 Boostez vos évènements associatifs avec L'Antisèche.
Spirit Shop Inc is the leading online retailer for the Kindergarten, Elementary School, Middle School, High School, College, Professional Sports Team and Amateur Sports Team markets.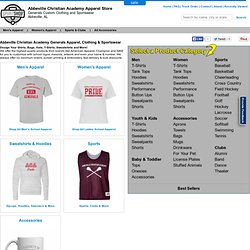 Abbeville Christian Academy Apparel, Clothing & Sportswear | Abbeville, AL SpiritShop
Find your school: More customizable high school t-shirts » PrepSportswear.com offers premium and fully customizable sportswear and t-shirts for high schools. Choose from: Our best selling t-shirt (PC61) comes in 44 colors and features hundreds of designs options to choose from.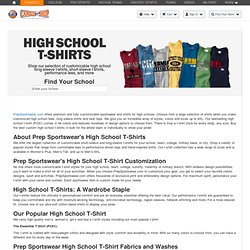 Prep Sportswear - High School T-shirts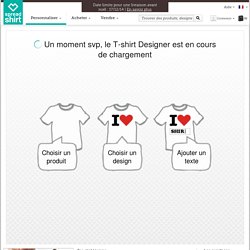 Utilisez notre Designer pour créer votre tee shirt personnalisé. Des centaines de personnalisation de vêtements possibles pour tee shirt, sweat-shirt, tablier, etc. ! Créez votre propre tee shirt en 4 étapes ultra-simples :
Custom Team Apparel | High School Apparel | School Spirit Wear & Gear