School project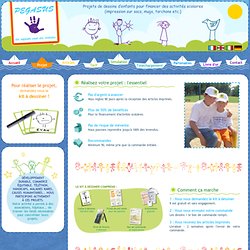 Réalisez votre projet : l'essentiel Pas d'argent à avancer Vous réglez 90 jours après la réception des articles imprimés. Plus de 50% de bénéfices
Impression de dessins d'enfants sur tissu, plastique et divers objets pour l'aide au financement des écoles et coopératives scolaires
Comboutique.com permet à tout entreprise ou particulier de créer une ou plusieurs boutiques en ligne GRATUITEMENT sans aucun coût de mise en service et de vendre ses propres t-shirts en utilisant notre plateforme de création de produits, de gestion de commande et de facturation, ainsi que nos puissants outils de promotion et de suivi de clientèle. Plus d'informations : Pour avoir plus d'informations, sur les produits que vous pouvez créer avec comboutique.com et les prix de base, cliquez ici.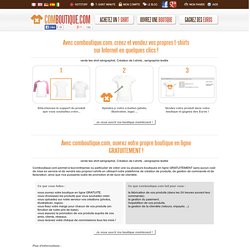 Vente tee shirt sérigraphié, création de t-shirts, sérigraphie textile : Comboutique
Ecoles et universités - L'Antisèche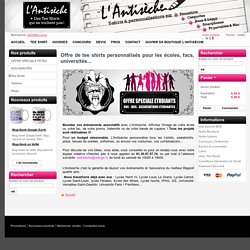 Boostez vos évènements associatifs avec L'Antisèche. Affichez l'image de votre école ou votre fac, de votre promo, fraternité ou de votre bande de copains ! Tous les projets sont réalisables !!! Pour un budget raisonnable, L'Antisèche personnalise tous les t-shirts, sweatshirts, polos, tenues de soirées, uniformes, ou encore vos costumes, vos combinaisons...
Abbeville Christian Academy Apparel, Clothing & Sportswear | Abbeville, AL SpiritShop
Find your school:More customizable high school t-shirts » PrepSportswear.com offers premium and fully customizable sportswear and t-shirts for high schools. Choose from: Our best selling t-shirt (PC61) comes in 44 colors and features hundreds of designs options to choose from.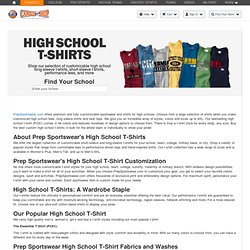 Prep Sportswear - High School T-shirts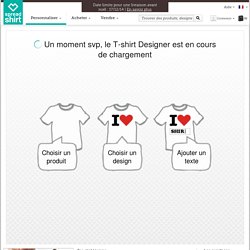 Utilisez notre Designer pour créer votre tee shirt personnalisé. Des centaines de personnalisations de vêtements possibles pour tee shirt, sweat-shirt, tablier, etc. ! Spreadshirt vous permet d'exprimer votre propre message.
Custom Team Apparel | High School Apparel | School Spirit Wear & Gear
MyLocker Makes it Easy and Fun to Make 100% Custom Apparel Create clothing your way. Design your own 100% custom t-shirts, hoodies, polos, jerseys and more with no minimums at MyLocker. It's incredibly fast and fun! Make custom-designed clothes that fit your life. You'll have extraordinary personalized apparel for sports, school, work, and all your activities.