E-learning
Related Resources – Twitterpated with Learning
Creative Commons explained (video)
Here is a great explanation of the different 'attribution' or license elements of Creative Commons : "Creative Commons helps you share your knowledge and creativity with the world. Creative Commons develops, supports, and stewards legal and technical infrastructure that maximizes digital creativity, sharing, and innovation."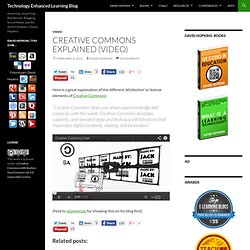 Colloques Forums m-learning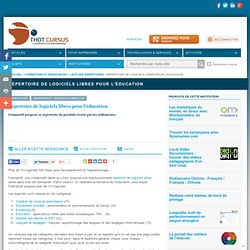 Plus de 110 logiciels fort utiles pour l'enseignement et l'apprentissage. Framasoft, site collaboratif dédié au Libre, propose une impressionnante sélection de logiciels libres utiles dans tous les domaines.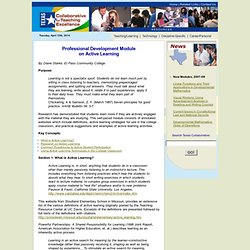 By Diane Starke, El Paso Community College
Active Learning
Edemos
L'interface e-demos est destinée à vous présenter une série de réalisations encadrées par le Laboratoire de Soutien à l'Enseignement Télématique (LabSET-IFRES) de l'Université de Liège en matière de cours en ligne. Les démos de cours présentées concernent en premier lieu le campus virtuel de l'Université de Liège. Viendront s'ajouter d'autres présentations de cours réalisés dans le cadre d'autres projets liés à l'eLearning et également pilotés par le LabSET.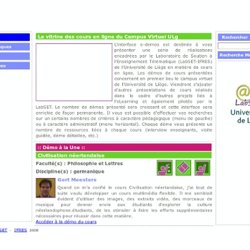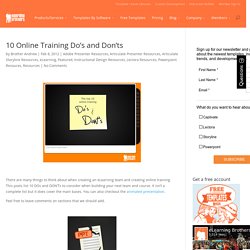 There are many things to think about when creating an eLearning team and creating online training.
Nothing found for Ten-online-training-dos-and-donts
Learning design
Learning Design as a term originated in the technical community and began to gain prominence around 2004, following the development of the educational mark-up language at the Open University of the Netherlands.