Cloud Computing
HuffPost Live
jmayfield56 : My Favorite @Salesforce #C
Happy Holidays from Internet Creations
You probably found this page because one of our subscribers used MailChimp to send you an email campaign, and you traced a link in the email back here to investigate. MailChimp is an email-marketing service that serves more than 3 million companies of all shapes and sizes, from all over the world. We send more than 90 million emails every day, and we help our customers comply with spam laws and best practices so they can get their campaigns into their subscribers' inboxes.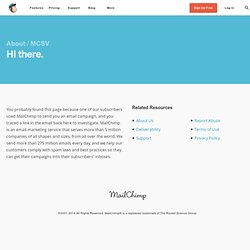 Salesforce - Company - San Francisco, CA - Cloudforce New York
Platform as a service (PaaS) has been hijacked.
The Hijacking of PaaS: Time for Cloud Runtimes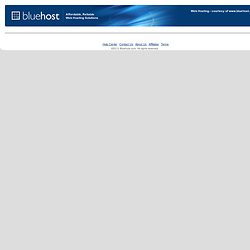 With 9th Cloud Expo - Cloud Expo Silicon Valley - still in full swing at the Santa Clara Convention Center in California, what is being said about the future landscape of cloud computing?
The Future of Cloud Computing: Industry Predictions for 2012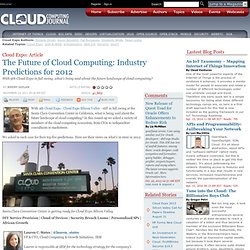 Workday looks to put a bomb under SAP and Oracle duopoly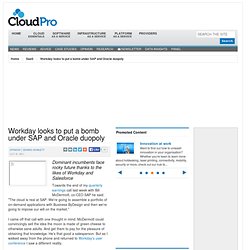 Towards the end of my quarterly earnings call last week with Bill McDermott, co-CEO SAP he said: "The cloud is real at SAP. We're going to assemble a portfolio of on-demand applications with Business ByDesign and then we're going to impose our will on the market." I came off that call with one thought in mind.
Video - Cloud Computing Gets Personal