Tools 2
WinSplit Revolution
SExpand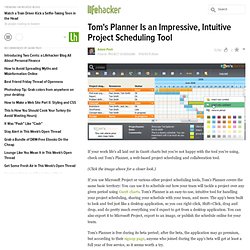 Tom's Planner
Chart junk? How pictures may help make graphs better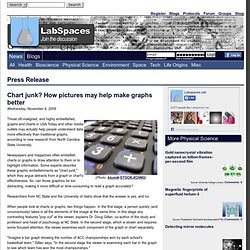 Wednesday, November 4, 2009 Those oft-maligned, and highly embellished, graphs and charts in USA Today and other media outlets may actually help people understand data more effectively than traditional graphs, according to new research from North Carolina State University.
Formerly known as "Readability 2," this project uses code unceremoniously lifted from the original Readability. For more information, see the post here. If you're an iPhone user, be sure to check out Clippable Mobile.
Readability Bookmarklet (Take 2)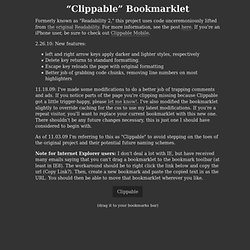 How do I backup my Outlook 2007 Shortcuts
Send it later
Outlook has in-built support for sending emails at a later date or time, but I've had very inconsistent results when using it. As a result, I purchased an add-on called SendLater, which provides a more reliable way to do this.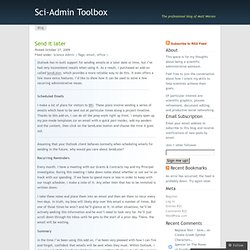 FolderSize
Seven Guidelines for Writing Worthy Works of Non-Fiction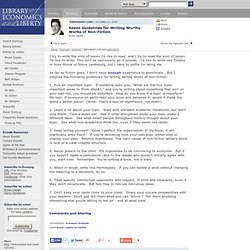 I try to write the kind of books I'd like to read, and I try to read the kind of books I'd like to write. This isn't as narcissistic as it sounds. I'd like to write like Tolstoy or Alan Moore or Steve Landsburg, but I have to settle for being me.
Google Wave
It's Just Fancy Talk
Theme Builder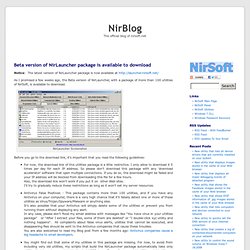 NirLauncher (beta)
Notice: The latest version of NirLauncher package is now available at http://launcher.nirsoft.net/
Converber Unit Converter
Back when I was a TA/grader for a undergrad engineering course, I used to take off points on homeworks and lab assignments that were binded this way.
Bind Papers Together Without Staples or Clips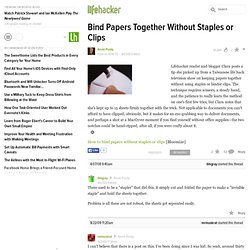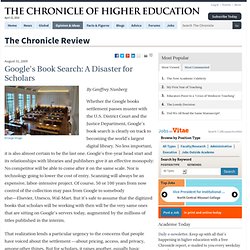 By Geoffrey Nunberg
Google's Book Search: A Disaster for Scholars
Recording your own notes with Google Voice
OfficeTab (Addon for MS Office)
Bulk Rename Utility is a free file renaming software for Windows. Bulk Rename Utility allows you to easily rename files and entire folders based upon extremely flexible criteria. Add date/time stamps, replace numbers, insert text, convert case, add auto-numbers, process folders and sub-folders....plus a whole lot more!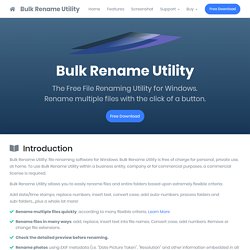 Bulk Rename Utility
Inefficient Journal Submission Policies
In their instructions to authors just about all of the economics journals require that papers be submitted with a certain format for the references, bibliography, figures and so forth.
You probably use the address bar in your browser to search web pages. Now learn how to use the address bar to capture screenshots, send emails, download videos or even shorten the URLs. You are already familiar with quite a few browser address bar shortcuts.
Send Commands from the Browser's Address Bar
Windows only: ClipChain allows you to copy many strings of text from different places in one document or from multiple applications to form a text chain which can be pasted where you need it to go.
ClipChain Copies Multiple Text Strings for Easy Pasting
How to Create Mouseover in Microsoft Word
Producing Forms in Word
SmillaEnlarger
It feels like the 18th century all over again. All that daily correspondence, all those long hours spent hunched over a desk, composing some thoughtful missive about one's dowry or the Jacobite rebellions.
'Best' for Last?
Mail Merge from Outlook
View your desktop as a list
ThumbView
CopyPasteTool
Outlook Sender's Time Zone - free plugin for Outlook 2007/2
ActiveHotkeys
Keyboard Tweaker
Windows Font Explorer 3.6.1
Create Perfect Screenshots at 300dpi
Reduce Your PDF File Sizes
How to Revise an Email So That People Will Read It
Single-Click Restore Point
Contact Help
15 Useful Batch Image Processors
Taylor Design Viewer
OneNote Add-in: Send to OneNote from Outlook