Instructions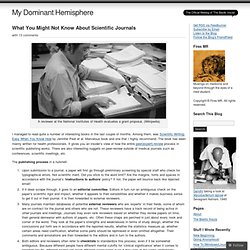 What You Might Not Know About Scientific Journals
A reviewer at the National Institutes of Health evaluates a grant proposal. (Wikipedia) I managed to read quite a number of interesting books in the last couple of months. Among them, was Scientific Writing: Easy When You Know How by Jennifer Peat et al. Marvelous book and one that I highly recommend.
Learn More about Open Access Use the Resources section of our website to help you learn about everything from how to find and publish in Open Access journals to the latest and others face getting access to the results of research, to the impact of limited access and how we can solve this problem. To be sure you continue to get the latest on developments in Open Access, get connected to SPARC by subscribing to our email lists, Twitter Feed and blog. We'll keep you up-to-date on the latest news, and provide you with Action Alerts when opportunities for individual or campus actions arise. Adopt Open Access Practices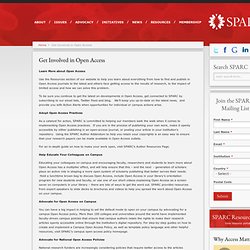 Campus Open Access Policies
Expert Review of Clinical Immunology
This site uses cookies to improve performance. If your browser does not accept cookies, you cannot view this site. Setting Your Browser to Accept Cookies There are many reasons why a cookie could not be set correctly. Below are the most common reasons:
Expert Review of Clinical Immunology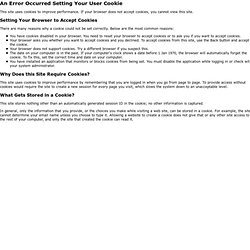 NIH Public Access Policy
Guidelines for Program Project Grants, NHLBI, NIH, DHHS
Editorial Manager™ for CG&H
Clinical Gastroenterology and Hepatology publishes clinical articles on all aspects of the digestive system, including the liver and pancreas. The types of articles Clinical Gastroenterology and Hepatology publishes include original papers, review articles, brief communications, and special category manuscripts. Manuscripts must be prepared in accordance with the "Uniform Requirements for Manuscripts Submitted to Biomedical Journals" developed by the International Committee of Medical Journal Editors ( http://www.icmje.org).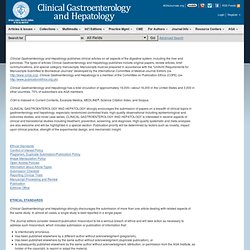 Clinical Gastroenterology & Hepatology
Clinical Gastroenterology & Hepatology
Blood
Becker Medical Library Scholarly Communications
September 11th, 2012 by Cathy Authors at WU , Open Access , Support for Authors September 6th, 2012 by Cathy If your article is applicable under the and you publish your article in a form of submission journal, please review your copyright agreement form. submission journals submit the final, peer-reviewed version of articles to upon acceptance of publication.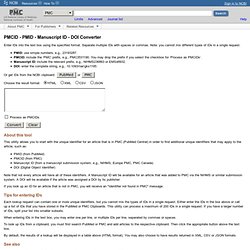 PMID-to-PMCID Converter
About this tool This utility allows you to start with the unique identifier for an article that is in PMC (PubMed Central) in order to find additional unique identifiers that may apply to the article, such as: PMID (from PubMed) PMCID (from PMC) Manuscript ID (from a manuscript submission system, e.g., NIHMS, Europe PMC, PMC Canada) DOI (Digital Object Identifier) Note that not every article will have all of these identifiers. A Manuscript ID will be available for an article that was added to PMC via the NIHMS or similar submission system. A DOI will be available if the article was assigned a DOI by its publisher.
Manuscript Central (NYAS)
Guidelines for Submissions (NYAS)
The Journal of Immunology (Figure Tips)
Tips Please make sure you have taken time to fully read the Author Instructions linked from the login page. These instructions are designed to give you everything you need to get started with online submission for this journal. In addition, you can click on the help signs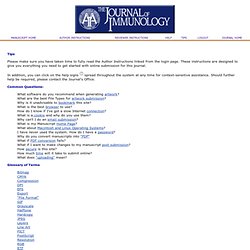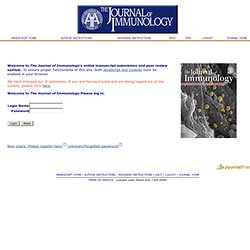 The Journal of Immunology
Welcome to The Journal of Immunology's online manuscript submission and peer review system. To ensure proper functionality of this site, both JavaScript and Cookies must be enabled in your browser. We have changed our IP addresses. If you are having trouble and are being logged out of the system, please click here. Welcome to The Journal of Immunology Please log in.
AHA Journals
Submission Process Before submitting a manuscript, please gather the following information: For all authors: First name, middle initial and last namePostal addressE-mail addressTelephone number (corresponding author only)Fax number (corresponding author only)Title (can be cut and pasted from your manuscript)Abstract (can be cut and pasted from your manuscript)Cover letter file (note: this will not be accessible by the reviewers)Manuscript files (for formatting guidelines, click here) . Figures/tables/videos (for formatting guidelines, click here)Supplementary material (related manuscript, figures, etc.) For information on submitting supplemental material, please click here Contact information (name, e-mail address and institution) for suggested and/or excluded reviewers (if any) File size: Authors should submit article files that are less than 1-2 Megs (without embedded figures) and for figure files to be under 2-3 Megs total.
Immunology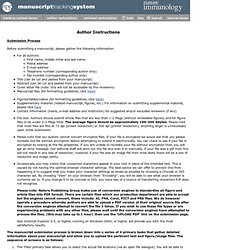 Immunology
Copyright Form
Medicine (PDF)
Blackwell Publishing Author Resources
Annals of the New York Academy of Sciences
Volume 1307: Advances in Meditation Research: Neuroscience and Clinical Applications Recent advances in the growing interdisciplinary area of meditation research shed light on the neural correlates and associated psychological outcomes of meditative practice in its many forms. This Annals volume includes a selection of compelling reviews presenting the proceedings of the conference "Advances in Meditation Research: Neuroscience and Clinical Applications," held January 17, 2013 at the New York Academy of Sciences in New York City.
Annals of the New York Academy of Sciences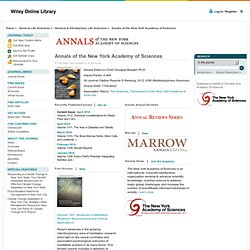 Reviews Immunology
Reviews Immunology
European Journal of Immunology
European Journal of Immunology
Journal of Clinical Investigation
The Journal of Clinical Investigation is a top-tier venue for discoveries in basic and clinical biomedical research that will advance the practice of medicine. The JCI: has a 2012 Impact Factor of 12.812 and a 5-year Impact Factor of 14.689, provides free access to all of its research articles, deposits published research articles in PubMed Central, which satisfies the NIH Public Access Policy and other similar funding agency requirements, and is an ideal home for authors seeking the broadest audience for their most important work. The journal is headed by Editor in Chief Dr. Howard Rockman and an Editorial Board of peer scientists at Duke University Medical Center, the University of North Carolina, Duke-NUS, and Sanford-Burnham Medical Research Institute whose depth and experience ensure fair and competent peer review. Sending your work to the JCI
Journal of Clinical Investigation
The Proceedings of the National Academy of Sciences USA (PNAS) publishes research reports, Feature Articles, commentaries, perspectives, colloquium papers, letters, and Front Matter. In accordance with the guiding principles established by George Ellery Hale in 1914, PNAS publishes brief first announcements of Academy members' and foreign associates' (hereafter referred to as members) more important contributions to research and of work that appears to a member to be of particular importance. PNAS is a general science journal and all papers should be intelligible to a broad scientific audience. Research Reports describe the results of original research of exceptional importance. All manuscripts are evaluated by the Editorial Board and more than 50% of Direct Submissions are declined without additional review. Beginning in 2013, each research article is published with a Significance Statement, which is a brief, author-written statement describing the significance of the work.
Proceedings of the National Academy of Sciences
Microbial methane and the end-Permian extinction A study finds that the catastrophic end-Permian extinction event may have been related to the evolution of a new microbial mechanism to convert organic carbon to methane, an ability catalyzed by an abundance of nickel resulting from Siberian volcanism. Oxytocin might enhance group-serving lying In an experiment where participants could benefit their group by lying, 60 participants who received oxytocin lied to a greater extent and more readily than 60 participants who did not, but when lying benefitted only the individual, those who received oxytocin did not lie any more than those who did not receive oxytocin, suggesting that oxytocin might influence people to act in the best interest of their group, even if the actions include dishonesty, according to a study.
Journal of Experimental Medicine
Journal of Biological Chemistry
Journal of Immunology
Medicine
Journal of Cell Biology
Diabetes
Journal of Experimental Medicine
Journal of Cell Biology
Medicine