General News and Politics
Disinformation. U.S. Congress Campaign Contributions and Voting Database | MAPLight.org - Money and Politics. RealClearPolitics - Opinion, News, Analysis, Videos and Polls. Business Insider. Roguegovernment.com - The news web site of radio host and film maker Lee Rogers. Activist Post.
Truthdig: Drilling Beneath the Headlines. Crooks and Liars. Sadly, No! ThinkProgress » Home Page. A daily TV/radio news program, hosted by Amy Goodman and Juan Gonzalez, airing on over 900 stations, pioneering the largest community media collaboration in the United States. Online News Sources. Home. Mother Jones | Smart, Fearless Journalism. Talking Points Memo | Breaking News and Analysis. T r u t h o u t. Hit & Run : Reason Magazine. PwCWith tax season upon us, if you were a foreign business owner regarding all of this scurrying around to file forms and pay the United States government its take, would you consider the activity as relatively attractive compared to the alternatives?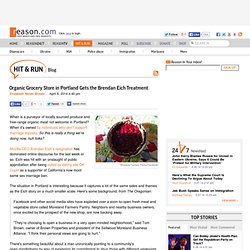 Or would you consider it a turnoff? To judge by rankings released last year by the consulting firm PricewaterhouseCoopers (you can call it PwC), businesses may venture into the Land of the Free for market opportunities, but that may well be despite a pretty uncompetitive tax regime. The U.S. ranks 64 out of 189 for ease of paying taxes, has a total tax rate that's above average and, importantly, barely seems to be trying to compete with other countries that Americans once mocked as overtaxed and overgoverned. According to PwC, "Paying Taxes 2014 looks not only at corporate income tax, but at all of the taxes and mandatory contributions that a domestic medium-size case study company must pay.
---