Yogscast
The Yogscast Forums. The Yogscast 2. Upload I Want To Join Hannah's Crew!
Subscription preferences Loading... Working... The Yogscast. ♪ Out now on iTunes: Amazon UK: Amazon US: Diggy Diggy Hole T-shirt: T-shirts and jumpers: Animation by Ciaran: and art direction by Adam Davis: production by Sparkles*: vocals and lots of other work by The Yogscast!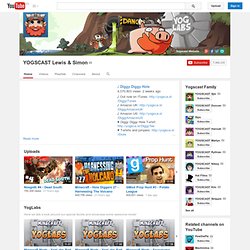 Check out our latest Minecraft series Hole Diggers! The YoGPoD. Description The YoGPoD is the podcast spin-off of the youtube series of videos known as the YOGSCAST (youtube.com/bluexephos).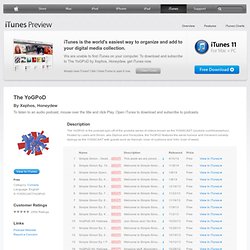 Hosted by Lewis and Simon, aka Zephos and Honeydew, the YoGPoD features the same humour and irreverent comedy stylings as the YOGSCAST with guests such as Hannah, lover of cushions and Yohi, lover of weed. Customer Reviews Yognaughts unite by Muteki of Icecrown.
---