Mt Biking
Amazing Camera-on-Helmet Bike Videos from North Vancouver, British Columbia! Motion Sickness Warning!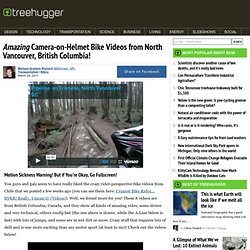 But if You're Okay, Go Fullscreen! You guys and gals seem to have really liked the crazy rider-perspective bike videos from Chile that we posted a few weeks ago (you can see them here: Craziest Bike Rides... EVER! Really, I mean it! Online | Skill Builder: Adjusting Bike Shifting. In this Skill Builder piece, guest contributor and mountain biker Chris Nodder (author of Bike Boo Boos) explains common problems with bike shifters and how to deal with them. – Gareth Before you mess with the derailleur, consider other potential sources of your poor shifting problem.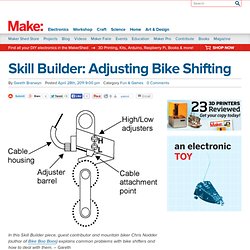 If the rear shifter works properly when using the large chain ring but not the small chain ring, or vice versa, then the rear derailleur hanger might be bent.If the shifting skips when you apply pressure, check that your chain and cassette are not worn.If the shifting skips every third or fourth pedal revolution, check for a tight chain link.If the shifting skips when you go over a bump, and you are riding a full suspension bike, check that your cable housing is long enough. Bicycle Power Calculator. Craziest Bike Rides... EVER! Really, I mean it! (Videos) Warning!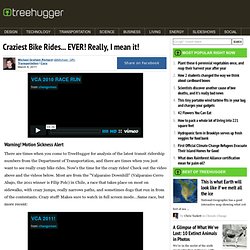 Motion Sickness Alert There are times when you come to TreeHugger for analysis of the latest transit ridership numbers from the Department of Transportation, and there are times when you just want to see really crazy bike rides. Now's the time for the crazy rides! Check out the video above and the videos below. Most are from the "Valparaíso Downhill" (Valparaiso Cerro Abajo, the 2011 winner is Filip Polc) in Chile, a race that takes place on most on sidewalks, with crazy jumps, really narrows paths, and sometimes dogs that run in from of the contestants. Pleasant commute on Vimeo. Wallpaper_6.jpg (1600×1050)
Hiking Trails, Mountain Bike Trails & Trail Maps.
---