Mt Biking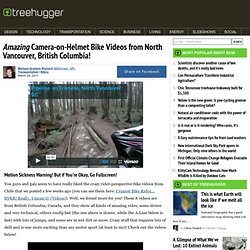 Amazing Camera-on-Helmet Bike Videos from North Vancouver, British Columbia!
Motion Sickness Warning!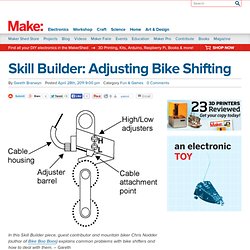 In this Skill Builder piece, guest contributor and mountain biker Chris Nodder (author of Bike Boo Boos) explains common problems with bike shifters and how to deal with them. – Gareth Before you mess with the derailleur, consider other potential sources of your poor shifting problem. If the rear shifter works properly when using the large chain ring but not the small chain ring, or vice versa, then the rear derailleur hanger might be bent.If the shifting skips when you apply pressure, check that your chain and cassette are not worn.If the shifting skips every third or fourth pedal revolution, check for a tight chain link.If the shifting skips when you go over a bump, and you are riding a full suspension bike, check that your cable housing is long enough.
Make: Online | Skill Builder: Adjusting Bike Shifting
Warning! Motion Sickness Alert
Craziest Bike Rides... EVER! Really, I mean it! (Videos)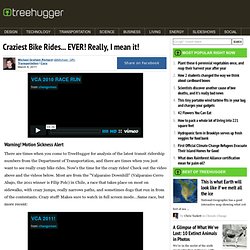 pleasant commute on Vimeo
wallpaper_6.jpg (1600×1050)