Man-made
25 Haunting Shipwrecks Around the World. Apr 7, 2011 Turks & Caicos – Photograph by IPWNNOOBS Fellow blogger Tom Moran from Urban Ghosts inspired this post.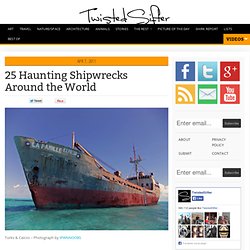 His excellent article on 'Ship Graveyards: Abandoned Ships, Boats and Shipyards' sent me on a quest to find some incredible photographs of shipwrecks around the world. The United Nations estimates that there are more than 3 million shipwrecks on the ocean floor [Source: Wikipedia]. Mont_st_michel-.jpg (960×729) Real_world-38.jpg (1920×1080) Along_the_tracks_1_b.jpg (JPEG Image, 800x533 pixels) Awesome. Portfolio - Simon Tong Photography. 50 Pictures Capturing the Beauty of Eiffel Tower from Different Perspectives. The Eiffel tower is a wonderful structure that attracts tourists from around the globe.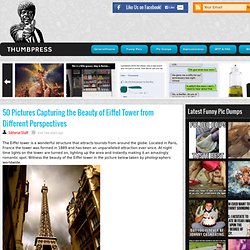 Located in Paris, France the tower was formed in 1889 and has been an unparalleled attraction ever since. At night time lights on the tower are turned on, lighting up the area and instantly making it an amazingly romantic spot.
---