How to do it
The 20 Best Travel Websites on the Internet - Golden Book Traveler - StumbleUpon. Update: Visit the 2012 version of The 20 Best Travel Websites on the Internet I hope that everyone who attended my SXSW Core Conversation panel on How to Make Money Traveling Around the World enjoyed the presentation.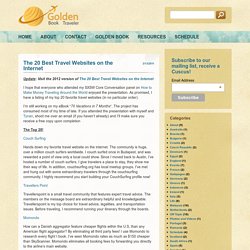 As promised, I have a listing of my top 20 favorite travel websites (in no particular order). How to Travel Full-Time for $17,000 a Year (or Less!) Wise Bread Picks For the last five years, I've been traveling the world full-time, and for less money than I've ever spent (and I'd wager less money than most people would spend) to live in one place.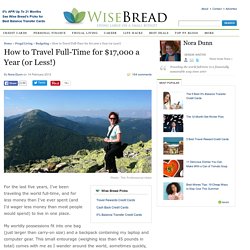 My worldly possessions fit into one bag (just larger than carry-on size) and a backpack containing my laptop and computer gear. This small entourage (weighing less than 45 pounds in total) comes with me as I wander around the world, sometimes quickly, but mostly slowly. Housesitting 101 - Hecktic Travels | Hecktic Travels - StumbleUpon. Not a week goes by that we don't get quizzed on our current career as house sitters.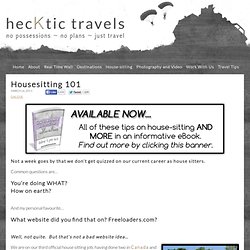 Common questions are… You're doing WHAT? How on earth? 6 Ways to Travel Endlessly - StumbleUpon. Traveling the way most people do it isn't enough.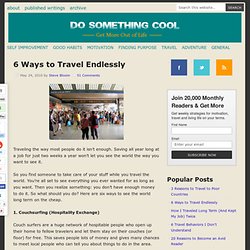 Saving all year long at a job for just two weeks a year won't let you see the world the way you want to see it. So you find someone to take care of your stuff while you travel the world. You're all set to see everything you ever wanted for as long as you want.
---