Professional
Elevating mortgage-market integrity by defining the standard of quality Allonhill is determined to establish mortgage industry standards by creating and implementing policies, processes and best practices that define quality in the market. Our goal is to bring credibility back to the mortgage industry with transparency and independence. Our core business provides due diligence and risk management that support our clients in meeting their goals on accuracy, transparency, and risk reduction. The combination of our industry-leading expertise and world-class technology provides the most consistent and error-free results available from any third-party review.
Allonhill | Allonhill has established a reputation as the industry leader in mortgage services.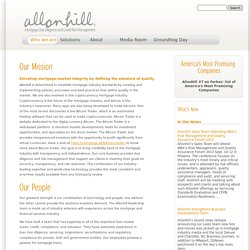 Job Capital
Invoice discounting and factoring for cashflow and debt finance - Fifo Capital for Cash Flow Solutions
Digital Signage Solutions. The Industry Leader in Digital Signs.