Tools for company-marketing etc
Why Startups Fail -- Startup Problems. A major reason why companies fail, is that they run into the problem of their being little or no market for the product that they have built.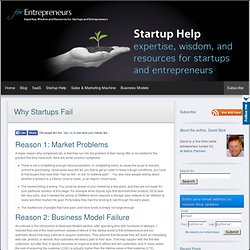 Here are some common symptoms: There is not a compelling enough value proposition, or compelling event, to cause the buyer to actually commit to purchasing. MILESTONE-BASED THINKING - a Roadmap for Setting Goals and Achieving Success. The traditional Systems Development Life Cycle (SDLC) used by many companies is activity- or task-driven.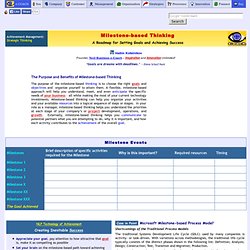 With variations across methodologies, the traditional life cycle typically consists of the distinct phases shown in the following list: Definition; Analysis; Design; Construction; Test; Transition and Migration; Production. The term "phase" implies that each set of tasks must be completed before the next phase can begin. Business Plans & Financial Statements Template Gallery. Skip to Main Content Area Enter terms Enter Zip or City,State Home » Templates & Tools.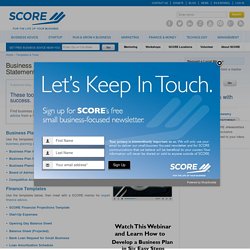 Grade Your Marketing on Marketing Grader by HubSpot. Click2Sell Affiliate Network - Innovative Affiliate Marketing Network. Feedback & Online Help Desk Software | UserVoice. ClickTale, The leader in Heatmaps, Usability & Web Analytics. HubSpot, All-in-One Marketing software.
---