Retweeted Blog Posts
Les perles du web - Les perles du web du 24 avril
Why I Wanted to Interview Henry Blodget Altucher Confidential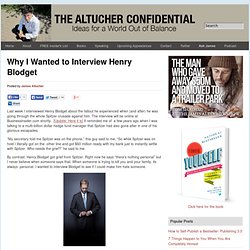 Last week I interviewed Henry Blodget about the fallout he experienced when (and after) he was going through the whole Spitzer crusade against him.
World's oldest man dies at 114 - BlogPost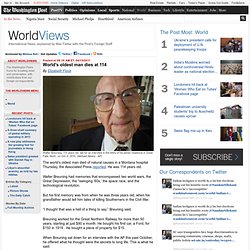 Posted at 09:19 AM ET, 04/15/2011 Apr 15, 2011 01:19 PM EDT TheWashingtonPost
Des hommes, un Dieu et du vin sur une île
L'île Saint-Honorat est la plus petite des deux îles de Lérins, au large de Cannes, dans les Alpes-Maritimes. Elle est accessible après une traversée d'une vingtaine de minutes, à quelques encablures de la Croisette, de ses festivals et de ses paillettes. L'ile abrite des moines depuis plus de seize siècles.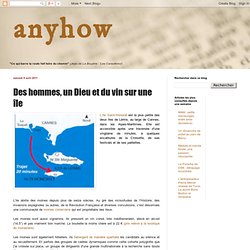 37 Videos That Will Blow Your Mind and Inspire Renegade Action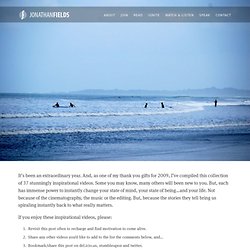 It's been an extraordinary year.
La mission d'information parlementaire sur la prostitution remet son rapport ce mercredi à Roselyne Bachelot, la ministre des Solidarités. Il propose notamment de pénaliser les clients, en leur infligeant peine de prison et amende. 20 Minutes.fr Je suis une prostituée.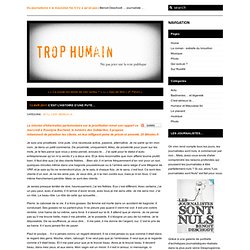 Du journalisme à la mauvaise foi, il n'y a qu'un pas | Benoit Deschodt … journaliste …
Today's guest contributor is former Wall Street Journal and Fortune writer, Erik Calonius . Erik collaborated with Dan Ariely on Predictably Irrational and he has a new book out from Penguin Portfolio, Ten Steps Ahead: What Separates Successful Business Visionaries from the Rest of Us. A few years ago I was standing in the garage where Steve Jobs and Steve Wozniak started Apple Computer.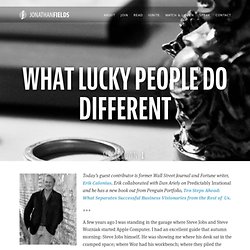 What Lucky People Do Different
Mercredi 6 avril 2011 3 06 / 04 / Avr / 2011 13:58
[Blog pro] Avantages et intérêt des interviews sur des blogs professionnels
Not too long ago, Sean Grove , a Hacker News and #startups member, showed me his latest project, Bushido . It blew me away so much that I ended up advising him to not show it to anyone .
Bushido: the future of hosting