Wordpress & Blog
What makes a good design blog ?
A great article on aspects what should be added to a blog in order to generate profit, to increase traffic and to make an overall better blog, weather it's a design blog or a non design blog which are fundamental aspects.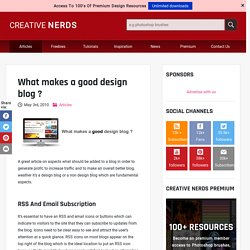 Et oui, le temps a passé depuis la première partie de ce tutoriel qui remonte au 13 novembre dernier… Pour faire suite aux différents aspects abordés la dernière fois, nous allons voir aujourd'hui principalement le contenu de notre sidebar et faire un petit tour sur la page article. Ensuite, il sera temps de repasser sur les croquis et d'aborder les premières étapes avec Photoshop.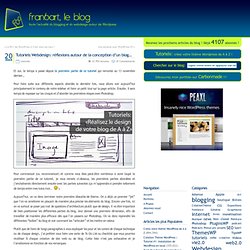 Tutoriels Webdesign: réflexions autour de la conception d'un blog…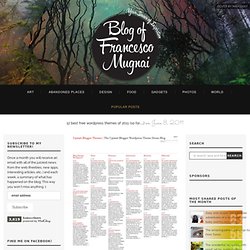 12 best free wordpress themes of 2011 (so far…) « Blog of Francesco Mugnai
12 best free wordpress themes of 2011 (so far…)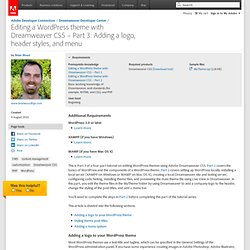 Editing a WordPress theme with Dreamweaver – Part 3: Adding a logo, header styles, and menu
Additional Requirements WordPress 3.0 or later Learn more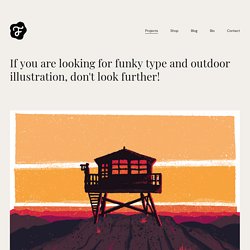 Update du 5 Octobre 2011: les tutoriels ont beau datés de 2007, ils sont en cours de modifications pour y ajouter les fonctionnalités des dernières versions de WordPress.