Tumblr
Facebook, Twitter, LinkedIn–these are the darlings of the content marketing and social media worlds. But one platform is almost never mentioned. It is Tumblr, a network ideal for photo and video integration, as well as reaching out to a niche demographic. Benefits of Being on Tumblr Tumblr boasts 39 million users, half of whom are under the age of 25. Since the bigger social networks have more varied demographics, it offers marketers a chance to connect with a defined audience.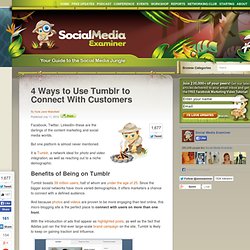 4 Ways to Use Tumblr to Connect With Customers
happiness is...
The Top 10 Free Tumblr Themes To Create A Portfolio
With Tumblr you can determine how many images are displayed per page, making it easy to choose the right settings that will suit the theme of your choice. Organ Organ is the most unique of all the free portfolio themes available for Tumblr. This CSS theme gives photographers the chance to display their work in a creative and interactive way.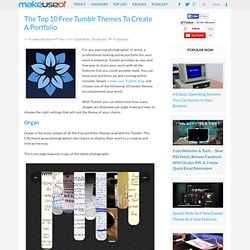 Blogging platform Tumblr has exploded in the last year. According to the company, it boasts 20 billion posts and 50 million blogs. Those numbers continue to rise every day. As Tumblr blogs such as "Texts from Hillary" and "Kim Jong Il Looking at Things" going viral and making national headlines, it's likely that the platform's popularity will continue to grow.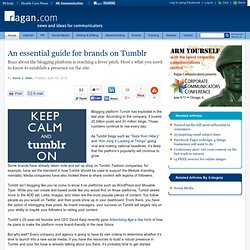 An essential guide for brands on Tumblr