Strategy
The Best Practice Paradox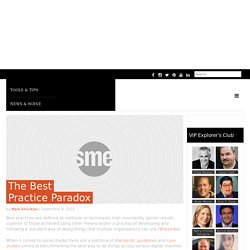 Best practices are defined as methods or techniques that consistently garner results superior to those achieved using other means and/or a process of developing and following a standard way of doing things that multiple organizations can use ( Wikipedia ).
How To Get Media Coverage For Your Startup: A Complete Guide The following is a guest post by Leo Widrich , co-founder of Buffer, a smarter way to post on Social Media . [Note: I'm an angel investor in Buffer and love what they're doing]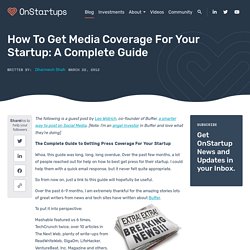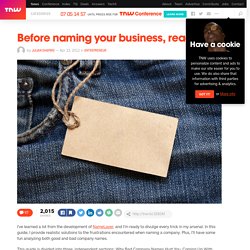 I've learned a lot from the development of NameLayer , and I'm ready to divulge every trick in my arsenal.
by Joan Magretta | 1:15 PM December 8, 2011 I just finished a two-year project looking at Michael Porter's most important insights for managers. Connecting the dots between his classic frameworks ( the five forces , for example) and his latest thinking (the five tests of strategy) gave me a new understanding of the most common mistakes that can derail a company's strategy.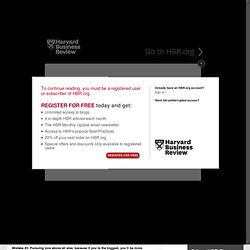 Five Common Strategy Mistakes - Joan Magretta