Music sites
Rogue Wave animated gif
A web page has appeared at music.twitter.com with a #music hashtag graphic and a sign-in button, adding further weight to reports that Twitter will be launching a music service very soon.
Twitter #music site hints at Trending Music launch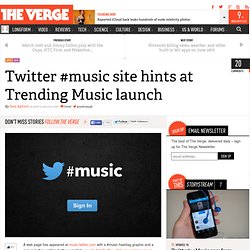 uWall.tv | Listen to a Wall of Music
JAZZRADIO.com - enjoy great jazz music
Free Music with Neverending Playlist
Photo by John W. Tuggle If I have to name two things that took my guitar playing to the next level I would say music theory and memorizing the fingerboard.
Learn The Guitar Fingerboard Thoroughly in 16 Days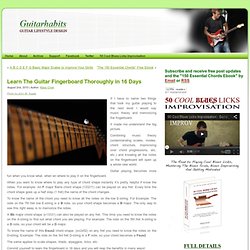 John Stanford | Deep Space | Ambient Music | Chillout
turntable.fm
Shuffler.fm
Evolver.fm | Evolving music past the Play button
Pandora Radio - Listen to Free Internet Radio, Find New Music
stereomood – emotional internet radio - music for my mood and activities
Music2Text
Music2Text, the mobile service for spreading music is launching out of beta today to offer artists and labels a way to spread music via mobile devices.
Music2Text Launches Publicly to Spread Music Via SMS
The Best Dubstep Remixes of Non-Dubstep Songs. Here is the HUGEST FUCKING YouTube List! : dubstep
Need help filtering Spotify music? Try the Intel Sifter to get a little help from your friends
June 12th, 2012
Bassnectar explains Dubstep by Alanna Krause on Prezi
What is dubstep without Skrillex? Well, it might be smart to begin with an actual definition: it's a genre of electronic dance music notable for its bass drops and a common tempo of 140 bpm. To be more vague, it's basically electronic music with a "womp womp wobble." Assembled below are 10 of the best dubstep remixes posted on Indie Shuffle in 2011.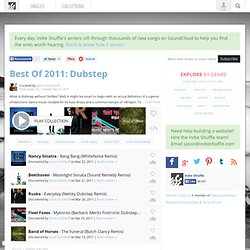 Best Dubstep of 2011 - Top Dubstep of 2011
Play NumberNin6 - Not This Time on Shuffler.fm | Shuffler.fm
Bass Bible (9790700136963): Paul Westwood
YouTube
Guns N' Roses - Sweet Child O' Mine
LYRICSnMUSIC.COM — A Lyric and Music Search Engine for Music People by Music People
Rumblefish Music Licensing Store: online music licensing for TV, film, video games, podcasts, and more
Friendly Music
matthewcassinelli | 8tracks internet radio
Chillectronic | matthewcassinelli
8tracks Helper
Posted by Cory Zechmann in Electronic, Hip-Hop, SoundtracksMar 5th, 2012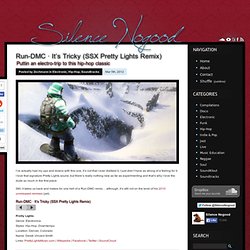 Run-DMC · It's Tricky (SSX Pretty Lights Remix) | Silence Nogood
Online Bass Lessons at StudyBass.com
Punch & Kisses - Demo by Matthew J. Cassinelli on SoundCloud
Ellis - BandPage Player
Punch & Kisses - Demo by Matthew J. Cassinelli on SoundCloud