Business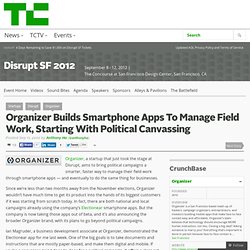 Organizer Builds Smartphone Apps To Manage Field Work, Starting With Political Canvassing
Organizer, a startup that just took the stage at Disrupt, aims to bring political campaigns a smarter, faster way to manage their field work through smartphone apps — and eventually to do the same thing for businesses. Since we're less than two months away from the November elections, Organizer wouldn't have much time to get its product into the hands of its biggest customers if it was starting from scratch today. In fact, there are both national and local campaigns already using the company's Electionear smartphone apps. But the company is now taking those apps out of beta, and it's also announcing the broader Organizer brand, with its plans to go beyond political campaigns.
The world of Web design is constantly evolving and endlessly growing, and that's exactly why it's worth taking a step by and looking at how far we've come.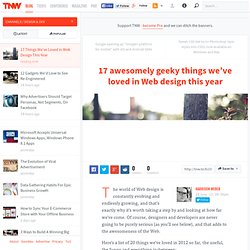 17 Things We've Loved in Web Design This Year
This Tool Lets You Optimize Your Site by User Happiness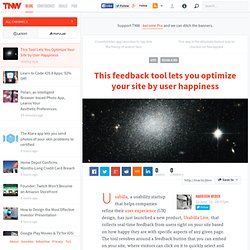 Usabilla, a usability startup that helps companies refine their user experience (UX) design, has just launched a new product, Usabilla Live, that collects real-time feedback from users right on your site based on how happy they are with specific aspects of any given page.
I received my undergraduate degree from a small, liberal arts college in Siloam Springs, Arkansas where drinking, smoking and even dancing were forbidden.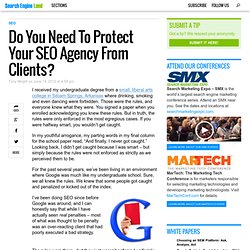 Do You Need To Protect Your SEO Agency From Clients?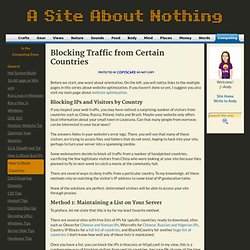 Before we start, one word about orientation. On the left, you will notice links to the multiple pages in this series about website optimization.
How to Block Visitors from Certain Countries—Block IPs from China, Russia, India, Brazil—Using CloudFlare
This Kickstarter for Startups Will Trade Equity for Funding
The Spark of Genius Series highlights a unique feature of startups and is made possible by Microsoft BizSpark. If you would like to have your startup considered for inclusion, please see the details here.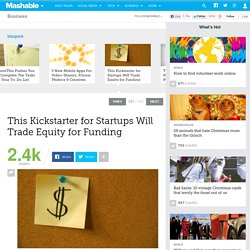 Graham Cooke is the CEO of QuBit, a technology company specializing in advanced website data collection, analysis, and optimization products.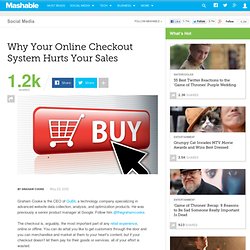 Why Your Online Checkout System Hurts Your Sales