Mattcassinelli
Matthew Cassinelli
Busn Admin/Mktg major and Phil minor at Gonzaga University'12. Social media intern for GU. Check out http://gplus.to/MatthewCassinelli
When covering portfolio platforms for creatives, it's difficult to really know where to begin. While there is a strong case for building a dedicated portal to display your work –...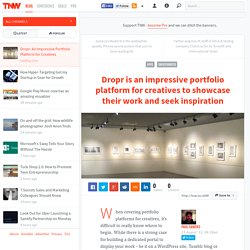 Dropr: An Impressive Portfolio Platform for Creatives
June 5th, 2012 MapleXO is an awesome Portland company that makes cool stuff out of recycled skateboards. Grove is an awesome Portland company that makes protective coverings for your favorite electronic gadgets and devices, usually out of bamboo. But sometimes we get lucky enough that both of those awesome companies collaborate on a project.
SkateBack: MapleXO + Grove are back … or maybe more appropriately, are backING your iPhone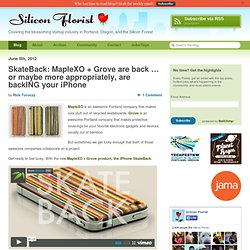 Yep, I finally did it. I read over a book a week all of the past year. More than that– I never fell behind or stopped. I was always ahead of schedule for the entire year. So now, this coming year, guess what?
How To Read a Book a Week in 2012