Music
My Recurring Dream on Vimeo
Certains cadavres finissent par remonter à la surface. Peter Hook semble aujourd'hui se trimballer avec, sous le bras, celui de Ian Curtis, chanteur né de Joy Division, suicidé en 1980 et devenu depuis objet d'un culte envahissant. De passage à Paris pour parler de Unknown Pleasures, son récit de la courte histoire du groupe le plus influent de Manchester, le bassiste grande gueule enchaîne les interviews comme un guide touristique rodé.
Peter Hook. Moche division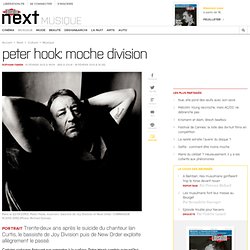 « Instrument », le docu sur Fugazi à voir dans son intégralité | Une Zapnet Rue89
Réalisé par Antoine Wagner et Francisco Soriano à occasion de la dernière tournée mondiale du groupe français Phoenix, découverte des premières images de « From a Mess to the Masses » un excellent documentaire de 52 minutes qui sera diffusé sur la chaine Arte le jeudi 13 octobre à 22h10 – rediffusion prévue le 21/10/11 à 5h00. Déjà découvert en 2009 à travers leur interview sur que nous avions réalisé à l'occasion des Eurockéennes de Belfort, vous aurez ainsi l'occasion de voir le groupe évoluer au quotidien de leur première date à Berlin, le 20 mai 2009, en passant par le Madison Square Garden, le Saturday Night Live, Paris, Bruxelles ou encore Tokyo. Découverte du trailer vidéo dans la suite !
Phoenix – From a Mess to the Masses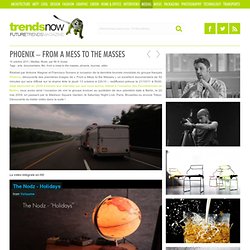 YOUNG LION Petit fantôme
LCD Soundsystem - Drunk Girls on Vimeo
LCD Soundsystem - Bye Bye Bayou on Vimeo
The Rapture - Sail Away (short version) on Vimeo
Wild Beasts - Take Away Show: Reach A Bit Further | Pitchfork Music Festival Paris | TV | Pitchfork
Revivez le dernier concert de Sonic Youth
Mike Tyson Quotes: The Song