Outils payants
PRO
Snap ! : Générer des quiz dans powerpoint à un tarif enfin abordable ! - Le blog de Skolanet ! [ e-learning - elearning - learning - distance-learning - e-formation - eformation - formation - formation a distance - foad - nte - tice - coaching - formateur
Stock Photo Sites
Toolkit: Mobile Challenges, and Notes on Seven New Tools by Joe Ganci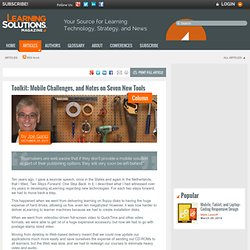 "Toolmakers are well aware that if they don't provide a mobile solution as part of their publishing options, they will very soon be left behind."
Mobile Learning Studio | Rapid Intake
• Collaborative Development All Rapid Intake accounts come standard with built-in collaboration features to improve the development process. Whether you're a developer, manager or SME (subject matter expert), your team will be able to leverage Rapid Intake tools to connect with each other during the authoring & quality assurance testing phases of development. Collaborative features include integrated live chat, threaded discussions, automatic page locking on pages open by other users, issue tracking, advanced notification system, and more.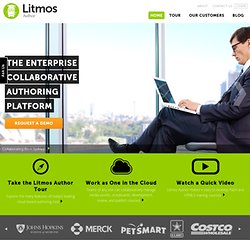 Desktop Connect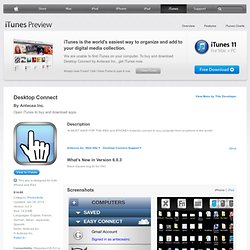 Description •A MUST HAVE FOR THE IPAD and IPHONE!• Instantly connect to any computer from anywhere in the world! "Behold! OSX on iPad! With Flash!"
Questionmark
Panopto Higher Education
Using PBworks in your academic environments.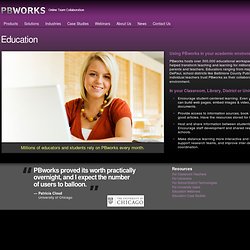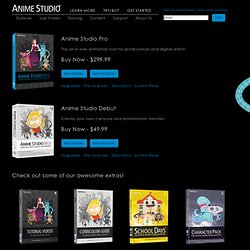 Learn to Animate and Create Your Own Cartoons with Anime Studio 8!
• Revolutionary Bone Rigging system takes the work out of tedious frame-by-frame animation • Intuitive animation Timeline simplifies complex animation tasks • Physics Engine allows for super realistic movement and collisions • Auto Trace your own artwork and then animate it • Work with vector based art for maximum control and scalability • Import or record audio and automatically lip-synch to characters • Work in 2D or 3D space and import 3D objects Video Tour | Pricing Details | Why Buy Anime Studio | System Reqs Anime Studio 9.5 is an Investment You Won't Regret Whether you're an experienced artist animator or just getting started with a new hobby and want to come up to speed super fast, Anime Studio 9.5 is an investment that you won't regret. Our entry-level Debut product is chock-full of tutorials and videos to help you learn the basics and our Pro level version is one of the most powerful animation products on the market, but at an incredibly affordable price.
Contact Casengo is customer support software, crm, webcare and live chat software for webshops, e-commerce websites, and small businesses. Casengo supports email, livechat, social media, faq, self service and online chat. Check the Casengo Customer Support and Live Chat FAQ page for answers to frequently asked questions, and how to get Casengo customer support software, live-chat, and helpdesk software going.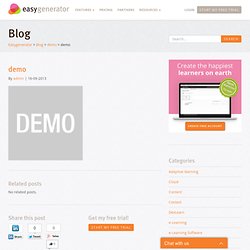 demo - easygenerator
ID Guru: A new iPhone App for instructional designers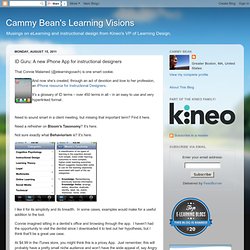 That Connie Malamed (@elearningcoach) is one smart cookie. And now she's created, through an act of devotion and love to her profession, an iPhone resource for Instructional Designers.
e-Learning Software, PowerPoint to Flash, PowerPoint Presentations | Snap by Lectora