Gotiva
Projecttwo.swf (application/x-shockwave-flash Object) EQ Drums. One of the things I love most about recording music is that there are no rules.
One guy decides to use a cardboard box as his kick drum sound…and it sounds awesome. Another guy decides to sample in the sound of a screaming cat and blend it with the cymbals. (Okay, I've never seen that, but I bet it's awesome.) You're free to do whatever you want. 22 More Incredible Photos of Faraway Places. Kashmir In all four years that we've been around, there hasn't been a more celebrated, appreciated or loved photographer on My Modern Met than Steve McCurry.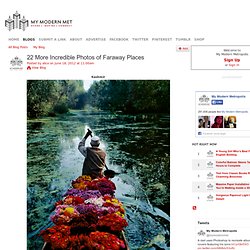 Our first post about his work, called 22 Incredible Photos of Faraway Places, has been seen and shared by over a million people. The iHospital How to Take a Screenshot of your Apple Computer. 1.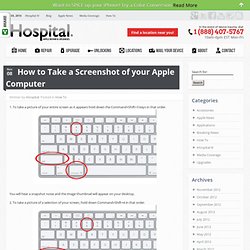 To take a picture of your entire screen as it appears hold down the Command+Shift+3 keys in that order. You will hear a snapshot noise and the image thumbnail will appear on your desktop. How-To: Easily Remove the Vocals from Most Songs | r3dux.org. Stunning-photography-by-riaad-algarei.jpg (JPEG Image, 600 × 902 pixels) - Scaled (78%) Guy Plays Final Countdown on Weird Instrument from That Happened! Random Stuff.
Most popular photography on StumbleUpon! Tim Leary Vault : Two Talking Heads: David Byrne in conversation with Timothy Leary. TIMOTHY LEARY: I was fascinated when you said that when you were young you wanted to be an artist or a scientist.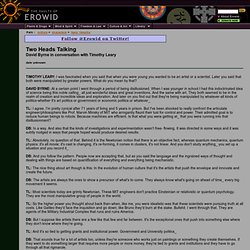 Later you said that both were manipulated by greater powers. What do you mean by that? DAVID BYRNE: At a certain point I went through a period of being disillusioned. When I was younger in school I had this indoctrinated idea of science being this noble calling_ all just wonderful ideas and great inventions. And the same with art. Artists. Home of Weird Pictures, Strange Facts, Bizarre News and Odd Stuff. Double Exposures - Andre De Freitas.
Ready-for-close-up.jpg (JPEG Image, 900 × 648 pixels) 5 Seconds Of Every #1 Song Ever. Jul09wallpaper-8_1280.jpg (JPEG Image, 1280 × 960 pixels) - Scaled (73%) Whenimsixtyfour. Still Life: Bent Objects. UPDATE: The Return of Bent Objects Wires transform these objects from inanimate to hilarious works of art.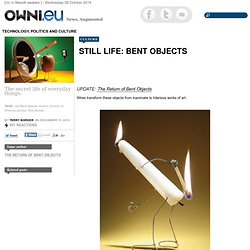 Little polish girl. Utyuut.jpg (JPEG Image, 690 × 690 pixels) 25 Most Beautiful Animals Photography on StumbleUpon. Rock It Sticker Amp. One year in 40 seconds. Ten History Pictures Found on National Geographic. Advertisement Today I'm going to share with you the some great history photography and which are collected from the www.nationalgeographic.com .
I hope you really like the history photos. 50e8f523e8e30e0fda3bcb7baaeb668c_l.jpg (JPEG Image, 1024 × 682 pixels) Touchtable Music Mixing And Listening Device by Thomas Mascall. Creative Music Interaction Touchtable is a PMP that is interactive and intuitive.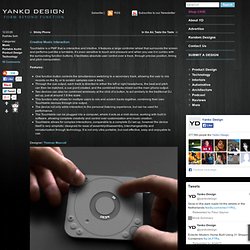 It features a large controller wheel that surrounds the screen and performs just like a turntable. BACK TO THE FUTURE : Irina Werning. I love old photos.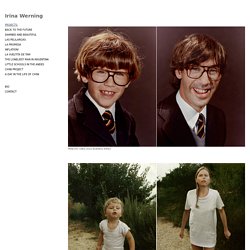 I admit being a nosey photographer. As soon as I step into someone else's house, I start sniffing for them. Most of us are fascinated by their retro look but to me, it's imagining how people would feel and look like if they were to reenact them today… Two years ago, I decided to actually do this. So, with my camera, I started inviting people to go back to their future.. BallDroppings. 6a32983r.jpg (JPEG Image, 1812 × 420 pixels) - Scaled (79%) Don't Worry, I'm Yours [Remastered] (Jason Mraz vs. Bobby McFerrin vs. Israel Kamakawiwo'ole) by DJ Dain. 28485008.jpg (JPEG Image, 1536 × 1152 pixels) - Scaled (61%)
Vintage Synth Explorer. In Focus - National Geographic Photo Contest 2011. National Geographic is currently holding its annual photo contest, with the deadline for submissions coming up on November 30.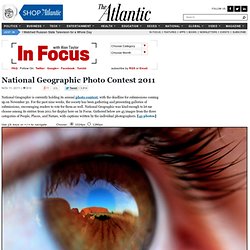 For the past nine weeks, the society has been gathering and presenting galleries of submissions, encouraging readers to vote for them as well. National Geographic was kind enough to let me choose among its entries from 2011 for display here on In Focus.
---