Twitter
para Community Manager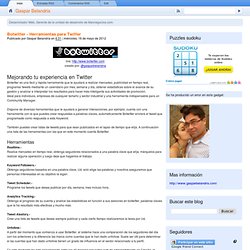 Gaspar Belandria: Botwitter - Herramientas para Twitter
Mejorando tu experiencia en Twitter Botwitter es una fácil y rápida herramienta que le ayudará a realizar mercadeo, publicidad en tiempo real, programar tweets mediante un calendario por mes, semana y día, obtener estadísticas sobre el avance de su gestión y analizar e interpretar los resultados para hacer más inteligente sus actividades de promoción. Ideal para individuos, empresas de cualquier tamaño y sector industrial y una herramienta indispensable para un Community Manager. Dispone de diversas herramientas que le ayudará a generar interacciones, por ejemplo, cuenta con una herramienta con la que puedes crear respuestas a palabras claves, automáticamente Botwitter enviará el tweet que programaste como respuesta a esta Keyword.
TwittBoy.com - Todo Twitter en una web
twitter ads for business advertising - YouTube - Waterfox
with American Express - Grow your business on Twitter - Waterfox
Download Windows VersionDownload Linux VersionDownload Mac Versionpurchase now Find and Engage in Like-Minded Twitter Followers & Schedule Tweets! Uses Oauth and Twitter API! Take advantage of the recent Twitter explosion in popularity, NOW! Twitter is today's hot spot!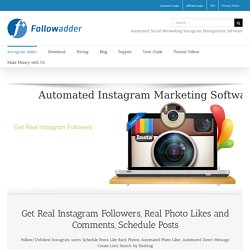 Webmasters Deluxe - Comunidad Webmasters - Análísis de datos en Twitter
twittervizworld_4dd12ef611ed6.jpg (JPEG Imagen, 723x1024 pixels) - Escalado (72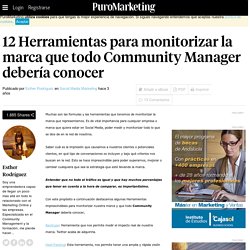 12 Herramientas para monitorizar la marca que todo Community Manager debería conocer
Muchas son las formulas y las herramientas que tenemos de monitorizar la marca que representamos. Es de vital importancia para cualquier empresa o marca que quiera estar en Social Media, poder medir y monitorizar todo lo que se dice de en la red de nosotros. Saber cuál es la impresión que causamos a nuestros clientes o potenciales clientes, en qué tipo de conversaciones os incluyen y bajo qué criterios nos buscan en la red.
BoxRockit, promociona tus ventas y productos vía Twitter