Ideas
Authors at Google presents Austin Kleon: Steal like an Artist
Concept Album: The enemies of Henry Hatsworth in the Puzzling Adventure
Here is a concept design, one does not come across too often. Designer Mac Funamizu is out there with a revolutionary music player that connects the users with the outer world by playing perfect music at the perfect place at the perfect time. You can't expect more than that from a music player. Called the Mobile Music, the unique music player can be worn on your wrist, like a watch or a bracelet. Though, the futuristic music player is transparent by default, but the users may also change the background colors, and even paste a picture onto it.
Transparent Watch Plays Your Favorite Tracks On The Go! - The Design blog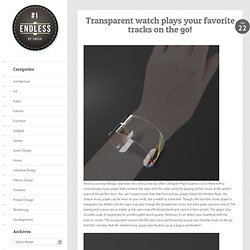 Better Ideas Faster: How to Brainstorm More Effectively
I-Quad - Interactive Tiles by Soo-Jin Chou, Young-Hee Cho, Young-Kuk Oh, Oh-Jae Kwon & Kue-Hoo Hwang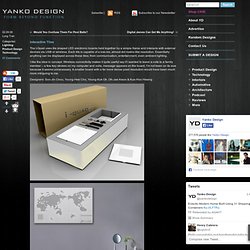 Interactive Tiles The I-Quad uses tile shaped LED electronic boards held together by a simple frame and interacts with external devices via USB or wireless. Each tile is capable of a low-res, almost dot matrix-like resolution. Essentially anything can be displayed across these tiles; from communication, entertainment, even ambient lighting.
Often, moms are on tight budgets when it comes to shopping for their families. Living frugally and finding the best deals are important, especially in tough economic times Luckily, there is rarely a need to pay fall price for anything these days. Whether you're shopping for groceries, clothing, or personal items, you can find coupons for all of your family's necessities in traditional brick-and-mortar stores as well as online. Some people are reluctant to clip grocery coupons thinking that it's a waste of time and that the potential savings are small, not realizing that many stores double or even triple manufacturers' coupons, and that they frequently run in-store promotions in conjunction with the paper coupons. Clipping coupons really does save you money if you take the time to learn howto get the best deals.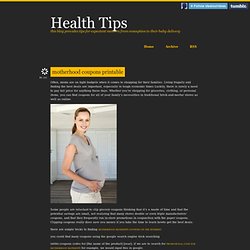 Stealourideas.com
The 6 principles of Great Ideas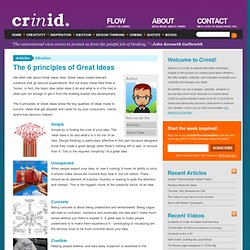 Articles Ideation We often talk about Great Ideas here. Great Ideas create relevant solutions that go beyond expectations.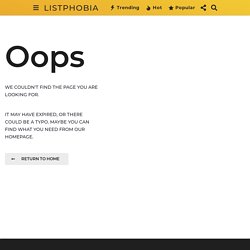 10 Futuristic Concept Laptop Designs
Technology grows too fast and to keep ourselves synchronized with the modern trends, we must take into account every progress whether that may be of past or of the future. Compiled below is a list of the most futuristic concept laptop designs, some of which have won achievement awards while the rest are just too cool to know about. Take a look and let us know which one of these do you think will most likely embrace reality in coming times. 1.
Modern Electrical Outlets and Power Strips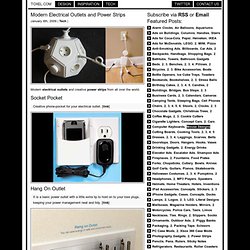 Modern electrical outlets and creative power strips from all over the world. Socket Pocket Creative phone-pocket for your electrical outlet. [ link ] Hang On Outlet