Colors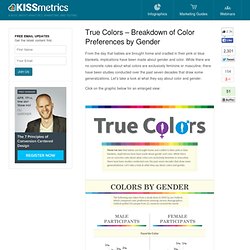 From the day that babies are brought home and cradled in their pink or blue blankets, implications have been made about gender and color. While there are no concrete rules about what colors are exclusively feminine or masculine, there have been studies conducted over the past seven decades that draw some generalizations. Let's take a look at what they say about color and gender.
Color is such a vast and variable element that it can be difficult to cover it fully in any one post.
Creative Curio » The Color Wheel and Color Theory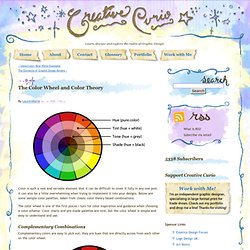 Multicolr Search Lab - Idée Inc.
http://assets.doloreslabs.com/jobs/colors/explorer/
: : : MWM Graphics : : :
In the corporate world, climbing ladders and shaking hands run simultaneous. Between lunches, dinners, and meetings, something had to surface among the numbing UV lights of the office to keep everything in line. The Post-it Note, a small square with re-adhearable adhesive on the back, was one such answer.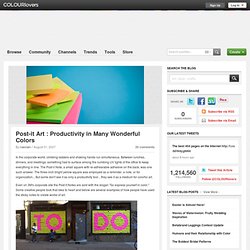 Color + Design Blog / Post-it Art : Productivity in Many Wonderful Colors by COLOURlovers
Creativity Spark From Masters Of Illustration | Design Showcase
Creative thinking is an essential part of design workflow. Whatever sketch you are working on, at some point you find yourself in the situation where you simply need some fresh ideas to find your path around the creativity block. Going away may help.
guilherme marconi