Mostly Amazing Web tools
Rsizr - intelligent image resizing. Save paper & ink printing only what you want « PrintWhatYouLike. FreezePage - Take snapshots of any Web page. The Awesome Highlighter >> Highlight text on web pages. Urban Dictionary, February 26: dead cat bounce. Dictionary, Encyclopedia and Thesaurus - The Free Dictionary. Phonetics: The Sounds of English and Spanish - The University of. The Best Tools for Visualization. Visualization is a technique to graphically represent sets of data.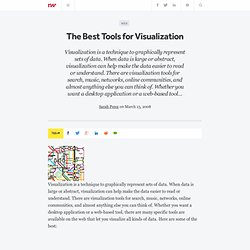 When data is large or abstract, visualization can help make the data easier to read or understand. There are visualization tools for search, music, networks, online communities, and almost anything else you can think of. Whether you want a desktop application or a web-based tool, there are many specific tools are available on the web that let you visualize all kinds of data. Here are some of the best: Walk2web : Walk. Explore. Have fun ;-) Tinychat - Free online video chat rooms. IMO.
---