Knitting
Create a Color Chart!
Тут Швейк величественно махнул рукой. И сел прямо на ""землю, на холодный асфальт. Какой-то вольноопределяющийся переводил приказ, полковник озирался по сторонам, словно тигр. Жгли по спискам и без списка что под руку попадется. Более мелких животных, о которых мы ""говорили, можно изловить и без ружья, и шкуры, висящие около хижин, это трофеи многих ночных охот, добыча, ""принесенная каким-нибудь Цезарем, Сципионом, Ганнибалом ""или Помпеем. Ведь то же самое было с предыдущей маршевой ротой.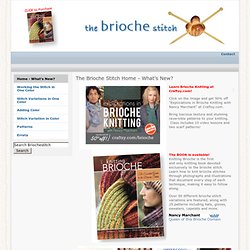 The Brioche Stitch Home - What's New?
hoot hoot!!! i waited a little bit longer to announce the winners today to give yall a chance to get in your hoot! so the 11 have been CHOSEN!
tiny owl knits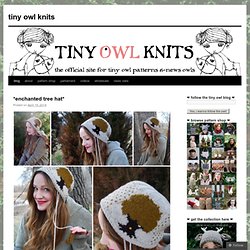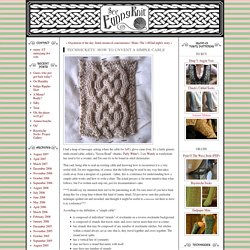 I had a heap of messages asking where the cable for Jeff's glove came from. It's a fairly generic multi-strand cable; called a "Saxon Braid" (thanks, Purly White!). I see Wendy at wendyknits has used it for a sweater, and I'm sure it's to be found in stitch dictionaries.