Websites sympa
Mobilier et décoration design - Meubles en teck / chêne et Meubles de jardin | Quatuor: Magasin de meubles contemporain, design et décoration
oki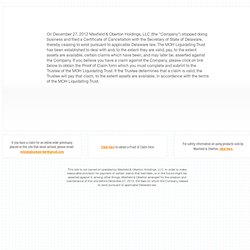 On December 27, 2012 Maxfield & Oberton Holdings, LLC (the "Company") stopped doing business and filed a Certificate of Cancellation with the Secretary of State of Delaware, thereby ceasing to exist pursuant to applicable Delaware law. The MOH Liquidating Trust has been established to deal with and, to the extent they are valid, pay, to the extent assets are available, certain claims which have been, and may later be, asserted against the Company. If you believe you have a claim against the Company, please click on link below to obtain the Proof of Claim form which you must complete and submit to the Trustee of the MOH Liquidating Trust. If the Trustee determines that a claim is valid, the Trustee will pay that claim, to the extent assets are available, in accordance with the terms of the MOH Liquidating Trust.
modern design furniture for your home / nestliving
matchboox
Cravates T-shirts Précédemment ...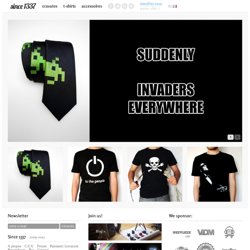 Catalog | grumpy bert
Pack includes 10 biodegradable poo bags, tissues and duffle carrier bag. Reusable portable toilets: What is it? Shit Box is a lightweight portable cardboard toilet, made specifically for outdoor use.
Bythreads » Designer laptop bags - homepage