Иллюстраторы
miu-mau.org
Gallery | Tatiana Vetrova Portfolio
Alexandr Grigorev
Объявления - Артемий Лебедев о моих работах - Студия с моим участием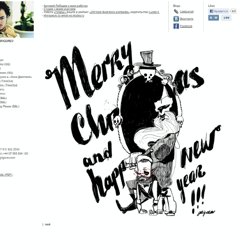 OXOTHUK on deviantART
Lounging with Neutrino by *CUBiKO on deviantART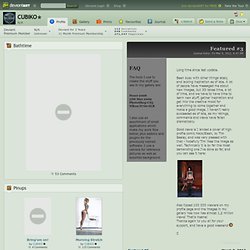 CUBiKO on deviantART
Long time since last update. Been busy with other things lately, and lacking inspiration as of late. A lot of people have messaged me about new images, but 3D takes time, a lot of time, and we have to have time to learn new stuff, gather inspiration and get into the creative mood for everything to come together and make a good image. I haven't really succeeded as of late, as my ratings, comments and views have fallen dramatically. Good news is I landed a cover of high profile comic Hack/Slash, by Tim Seeley, and was very pleased with that - hopefully Tim likes the image as well. Technically it is by far the most demanding one I've done so far, and you can see it here:
Cat Rackham by Steve Wolfhard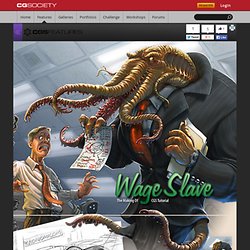 CGS Tutorial: Wage Slave
CGSociety :: Tutorial Michael Dashow, 16 January 2006 It should come as no surprise that when I started on this piece, I was not having a great time at my job. None of my managers looked or acted like the boss depicted here. Nonetheless, the CGTalk Master and Servant Challenge proved to be a great place to channel my workplace frustration, and the collaborative environment of the Challenge was a refreshing change from the day job.
RU.Artists' Journal
Lipatov on deviantART
Cookie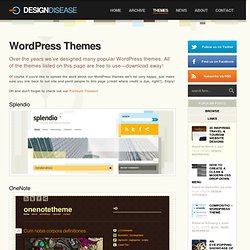 Over the years we've designed many popular WordPress themes. All of the themes listed on this page are free to use—download away! Of course if you'd like to spread the word about our WordPress themes we'll be very happy, just make sure you link back to our site and point people to this page (credit where credit is due, right?). Enjoy!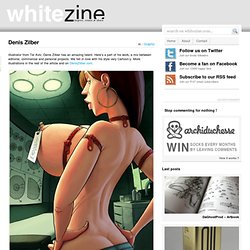 Denis Zilber « Whitezine | inspire Create and Share
Illustrator from Tel Aviv, Denis Zilber has an amazing talent. Here's a part of his work, a mix between editorial, commercial and personal projects. We fell in love with his style very Cartoon-y. More illustrations in the rest of the article and on DenisZilber.com.
The enigmatic and enchanting muse has both intrigued and inspired since she was created by Artgerm in 2004. Introduced to the art community through Deviantart.com, her distinctive red costumes and headphones caught the eye of many of Artgerm's fans and has since amassed quite the following of her own. Represented in a myriad of styles, she draws you into her world with her many personalities and ever-changing appearance. With all the love and adoration lavished upon her, Imaginary Friends Studios decided to launch a contest inviting the public to design and draw their own impression of their perfect Pepper.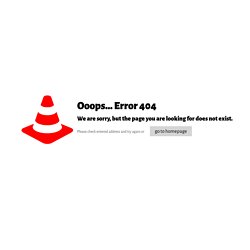 Yigit Koroglu - Gallery
a r t o f g r e g m a r t i n . c o m
Home | Artcore Illustrations Blog
MichaelO - Digital Artist
Joe Rubinstein Home
Ujean&Glazyrin. CG artists' portfolio
GIGER
Lumbricus « Ракушка на Берегу Улитки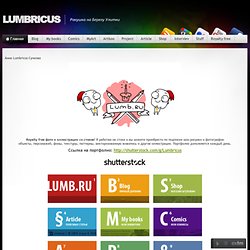 Lumbricus Ракушка на Берегу Улитки Анна Lumbricus Сучкова Royalty free фото и иллюстрации со стоков! Я работаю на стоке и вы можете приобрести по подписке мои рисунки и фотографии
DevilHS's deviantART Gallery
bramLeech on deviantART
Yo people! Hope you're all okay I've been doing a lot of Elder Scrolls fanart lately (well not a LOT, but I plan to), thanks to one single thing that happened: last year, I was asked to do a test. This one actually isignrob.deviantart.com/art/El… Eventually I got approved.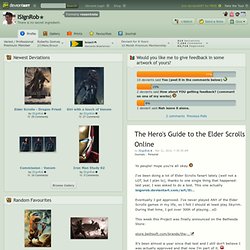 resenhista on deviantART
gureiduson on deviantART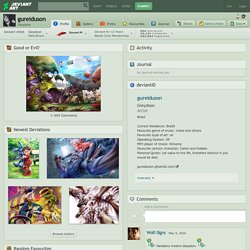 Hi every all,Lately things is a bit crazy and hurried, so I accumulated a lot to say (ok, not that much). Lets go by parts: 1- Right now I have exactly 5.725 deviations to see, and lots of comments. Yes, I'm fucking delayed and outdate here on DA.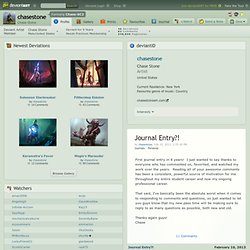 First journal entry in 8 years! I just wanted to say thanks to everyone who has commented on, favorited, and watched my work over the years. Reading all of your awesome comments has been a consistent, powerful source of motivation for me throughout my entire student career and now my ongoing professional career. That said, I've basically been the absolute worst when it comes to responding to comments and questions, so just wanted to let you guys know that my new pass time will be making sure to reply to as many questions as possible, both new and old. Thanks again guys!
Chase-SC2 on deviantART
neisbeis on deviantART
neisbeis Ignacio Bazán Lazcano Artist | Professional | Digital Art Argentina Ignacio Bazán Lazcano nació en Buenos Aires el 20 de noviembre de 1980, Iustrador y Artista Conceptual, estudió Publicidad y trabaja hace más de 10 años en la industria del entretenimiento.Es uno de los pioneros en la Industria de Video Juegos en Argentina, y fue parte del primer juego realizado en su país en 1997 llamado "Malvinas 2032". Formó parte de importantes empresas de todo el mundo (Sabarasa, NGD, Global Fun, Gameloft, Time Gate) logrando númerosos títulos publicados y más de 4 años de experiencia en juegos AAA para consolas PS3, XBOX y PC ( Section 8, Section 8 Prejudice, Alien Colonial Marines).Tiene numerosas publicaciones en revistas y libros de reconocido renombre mundial como Digital Painting Techniques, 2dartist Magazine, 3dtotal, Digital Art Masters, destacándose por sus tutoriales.
So the past months has been all about 3D design and animation, and mathematics.. Now i can show you a my first animated 3D Sequence! www.youtube.com/watch?v=AxmwbP… It was a school assignment based one object animation, and I turned it in favor of a cinematic approach, which then got the Zelda theme applied, and for the sake of simplicity I decided to make the characters in the LEGO Minifigure format.
Ragaru on deviantART
tjkdys on deviantART
I have become a seller in etsy, I can make portrait of new couple for their weddings. it's a good gift or a show. absolutely unique! the drawing is like this, if you want this style of picture,please contact me at tjkdys@hotmail.com [IMG]i14.photobucket.com/albums/a32…