Libraries
Learning Resources Conference 2012, 8th November 2012. Boys' reading skills 'must be tackled' 1 July 2012Last updated at 21:17 ET By Hannah Richardson BBC News education reporter Some boys think reading is "uncool" The reading gap between boys and girls in England is widening but there is no official strategy to address it, a report says.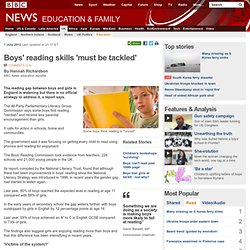 23 Things for Professional Development | libfocus - Irish library blog. If there is one thing you should do for your professional development it is signing up for 23 Things for Professional Development!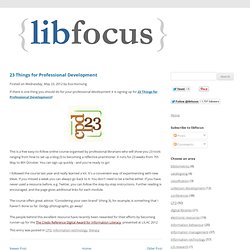 This is a free easy-to-follow online course organised by professional librarians who will show you 23 tools ranging from how to set up a blog (!) To becoming a reflective practitioner. Lol or pulchritudinous: which words do children really use in their writing? 'Twas a caliginous night. . .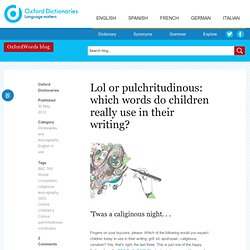 Fingers on your buzzers, please. Which of the following would you expect children today to use in their writing: gr8, lol, apotropaic, caliginous, cerulean? Yes, that's right, the last three. Literacy events. The power of storytelling: engaging families in early language development - London Use Talk for Writing to build links between school and home.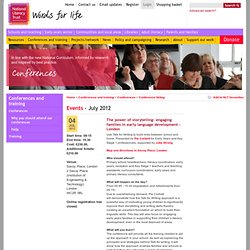 Presented by Pie Corbett for Early Years and Key Stage 1 professionals, supported by Julia Strong. Map and directions to Savoy Place, London. Hello · Manchester Children's Book Festival 2012 · presented by Manchester Metropolitan University. School Library Survey: Thank you. A huge thank you to everyone who filled in our recent surveymonkey hosted questionnaire.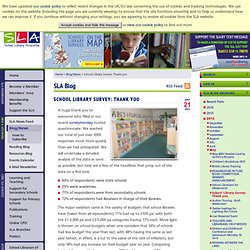 We reached our total of just over 1000 responses much more quickly than we had anticipated. We will undertake a detailed analysis of the data as soon as possible, but here are a few of the headlines that jump out of the data on a first look. 60% of respondents were state schools 25% were academies 71% of respondents were from secondadry schools 72% of respondents had librarians in charge of their libraries. The major variation came in the variety of budgets that school libraries have (taken from all repsondents) 11% had up to £500 pa; with both the £1-3,000 pa and £3-5,000 pa categories having 17% each.
20 Twitter Chats Every Librarian Should Know About | Edudemic | Information Literacy - Education. Carnegie winner Patrick Ness attacks library cuts. 23 June 2011Last updated at 16:27 By Tim Masters Entertainment and Arts correspondent, BBC News All the books in Patrick Ness's Chaos Walking trilogy have been shortlisted for the Carnegie Medal Author Patrick Ness has criticised Education Secretary Michael Gove over library closures as he accepted a prestigious children's fiction prize.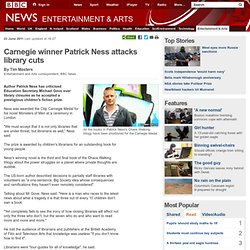 Ness was awarded the Cilip Carnegie Medal for his novel Monsters of Men at a ceremony in London. "We must accept that it is not only libraries that are under threat, but librarians as well," Ness said. Book disposal and recycling services – The Book Rescuers. iLibrarian. Renaissance Learning. The time for Libraries is NOW. The writing's on the library wall - and I don't mind - News - TES Connect. Comment:Last Updated:9 March, 2011Section:FE news Around 10 years ago some strange things started to happen to my college's library.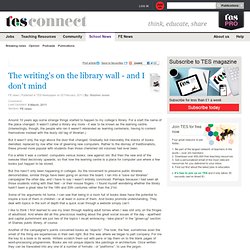 For a start the name of the place changed.
---