Pinterest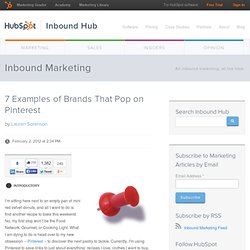 I'm sitting here next to an empty pan of mini red velvet donuts, and all I want to do is find another recipe to bake this weekend. No, my first stop won't be the Food Network, Gourmet, or Cooking Light.
Just recently, Pinterest hit more than 10 million unique visitors , making it one of the fastest growing websites ever .
6 Compelling Reasons You Should Use Pinterest for Marketing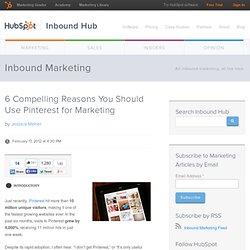 Over the past few months, you may have heard some chatter about a brand new social network called Pinterest .
The Ultimate Guide to Mastering Pinterest for Marketing