games
Get flash to fully experience Pearltrees
Fishing Girl - Online Fishing Game from Shockwave
Alice is Dead - Ep 2
Play Homerun In Berzerk Land: Berzerk Ball
Check your security settings Connection issues are typically caused by security settings on your network or computer. Check that your firewall or router has port 5222 open and allowing traffic. If you are on a school or office network, you may need to contact your network administrator to make the necessary changes. Is your version of Flash current?
Web Sudoku - Billions of Free Sudoku Puzzles to Play Online
Jigsaw Sudoku - Free Online Sudoku Game
Another Small Favor
Puzzle & Skill Games | Armor Games#games
Angry Birds Flash Game Game & Walkthrough - GamesButler
http://stuffucanuse.com/online_game/curveball/curveball.swf
Test Your Entertainment Knowledge
The Daily SNOOP: A Hidden Object Game - Hidden Object Games from Shockwave
Friv : ONLY THE VERY BEST FREE ONLINE GAMES!
Z-Type
Solitaire
Typing Speed Test - how fast can you type?
Sorry, but Javascript is required. Please <a href="http://www.activatejavascript.org/">activate Javascript</a></p><p> Please activate Cookies. If you have Cookies activated, try to reload the page (CTRL+R). Error or Bug? Try reloading the page by pressing "CTRL+R", this might fix it!
Ice Scream
Interlocked Games
Konami Play - I Love Traffic
http://flabbyphysics.com/flabbyphysics.swf
Factory Balls 2, a Bart Bonte game
coign of vantage | bobblebrook
Put your spatial perception into perspective with this 3d puzzle game. Assemble as many images from an abstract cloud as you can before time runs out. Rotate the playing field with your mouse until the pixel-cloud matches the icon in the upper right.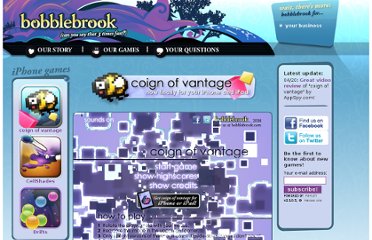 Guess-the-google
The Idiot Test - Wii Arcade .com
Coming soon: Another fine website hosted by WebFaction . If you are the owner of this website and weren't expecting to see this message, here are some potential causes and solutions: You recently created a new website record, but opened the URL before your changes were activated in the web server and DNS configuration.
Sock Dye at Sock Dash
Deal or No Deal Game
Free Online Wheel Of Fortune Games - Play Wheel Of Fortune Games
Online flash Wheel Of Fortune games copyright to their respective owners. All other material including site design and images ©2007 BigMoneyArcade.com. We searched for the best fun Wheel Of Fortune games and only included in our online game collection Wheel Of Fortune games that are enjoyable and fun to play. How to play Wheel Of Fortune games instructions are below the flash game. Players can save game high scores on their games and receive cash prices for playing games.
Family Feud 2 - Free Online Games
playr.co.uk - Zilch
A dice game of skill and luck. Roll the dice, take the points or take a chance, it's up to you! Instructions Roll the dice to take your turn.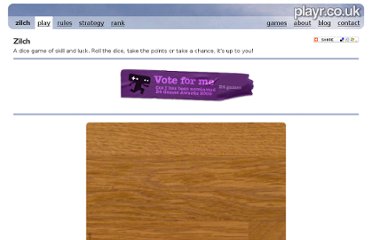 Dice Mogul Free Online Flash Game - Turbo mini monopoly!
WHATSTHISW?RD / solutions for p??tal???s