Halloween
Fun and Creative Halloween Ideas | Ingredients, Inc. Fun and Creative Halloween Ideas September 18, 2011 My kids started school earlier this year (in mid August), and I was amazed while driving carpool the first week that one of the children in my car asked my son, "What are you going to be for Halloween this year."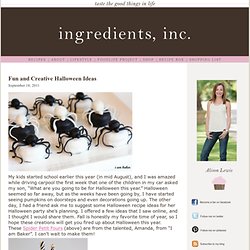 Halloween seemed so far away, but as the weeks have been going by, I have started seeing pumpkins on doorsteps and even decorations going up. The other day, I had a friend ask me to suggest some Halloween recipe ideas for her Halloween party she's planning. I offered a few ideas that I saw online, and I thought I would share them. AdelynSTONE: DIY: Halloween Printables. I love printables.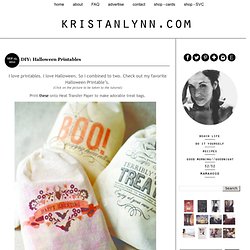 I love Halloween. So I combined to two. Check out my favorite Halloween Printable's. (Click on the picture to be taken to the tutorial) Print these onto Heat Transfer Paper to make adorable treat bags. Friday Faves: Halloween DIY Roundup & Poor & Pretty - StumbleUpon. Halloween is 16 days away!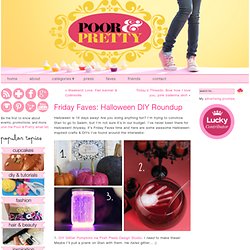 Are you doing anything fun? I'm trying to convince Stan to go to Salem, but I'm not sure it's in our budget. Best Simple & Scary DIY Outdoor Halloween DecorationsInspiring Pretty | Inspiring Pretty. October 7, 2011 37 comments Halloween is not far away which mean if you don't have your decorations up yet that you will soon.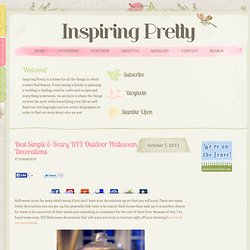 There are many lovely decorations you can put up, but generally kids want to be scared.
---