Broken, Old, Recalled Items
(2) Mary Flager / Pinterest
Welcome to YouTube! The location filter shows you popular videos from the selected country or region on lists like Most Viewed and in search results.To change your location filter, please use the links in the footer at the bottom of the page.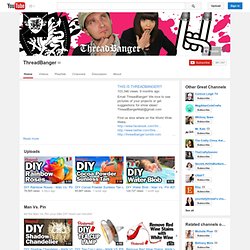 Best of Vinyl Records.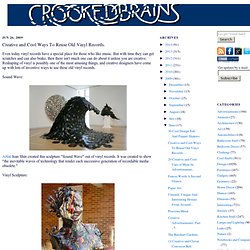 Even today vinyl records have a special place for those who like music. But with time they can get scratches and can also brake, then there isn't much one can do about it unless you are creative.
Lunes Dream Catcher - How To NOTE: This post was originally published on April 20th, 2011. Supplies:
TLC Family &Ultimate Guide to Recycled T-Shirt Crafts& - StumbleUpon
With a little crafting, these colorful T-shirts could decorate your bed, couch or floor. iStockphoto.com/Carla Lisinski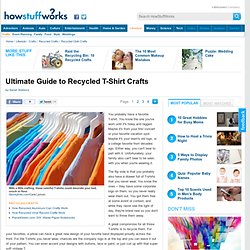 Crafts from Recycled Materials: Reusing Materials to Make New Crafts- Recycled Crafts - Kaboose.com
Cool $10 Cloud Lamp!
cosa verde | blog : inspiration: michelle brand
where did cosa verde go? With the growth of our web development company, Super Runaway, we are no longer able to give cosa verde the attention it deserves. While we loved cosa verde and all of you, we have decided that it is best to move on.
Two ways to reuse your bath puff | Salihan Crafts Blog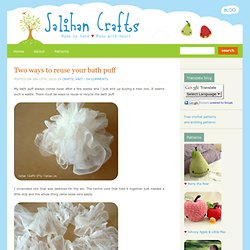 Posted on Jan 15th, 2010 in Crafts, Knit | 54 comments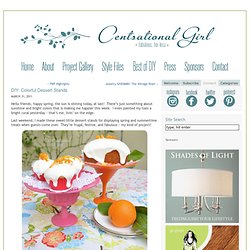 Centsational Girl & Blog Archive & DIY: Colorful Dessert Stands
Hello friends, happy spring, the sun is shining today, at last! There's just something about sunshine and bright colors that is making me happier this week.
With new crib regulations, the resale of cribs is going to be pretty non-existent for a while.