Marxpace
MarXPacE
Creative Digital Design
RUN FROM THE CURE - The Rick Simpson Story (Part 1 of 7)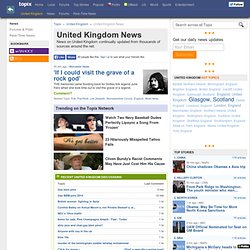 United Kingdom News
56 min ago | The Independent Boris Berezovsky post-mortem results expected tonight Note: We do not store your email address but your IP address will be logged to prevent abuse of this feature. 2 hrs ago | Blackburn Citizen A 25-YEAR-OLD man found dead in deep snow had been returning home from a night out with friends.
TheRoyalChannel's Channel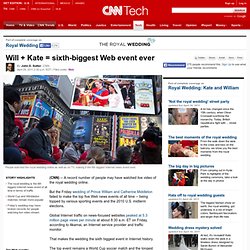 People watched the royal wedding online as well as on TV, making it the 6th biggest Internet news event ever. The royal wedding is the 6th biggest Internet news event of all time in terms of traffic World Cup and Wimbledon matches remain more popular Friday's wedding may have broken records for people watching live video stream (CNN) -- A record number of people may have watched live video of the royal wedding online. But the Friday wedding of Prince William and Catherine Middleton failed to make the top five Web news events of all time -- being topped by various sporting events and the 2010 U.S. midterm elections.
Will + Kate = sixth-biggest Web event ever