Marxpace
MarXPacE
Creative Digital Design
RUN FROM THE CURE - The Rick Simpson Story (Part 1 of 7) United Kingdom News. 35 min ago | Worcester News 'If I could visit the grave of a rock god' THE memories came flooding back for Sixties folk legend Julie Felix when she took time out to visit the grave of a legend.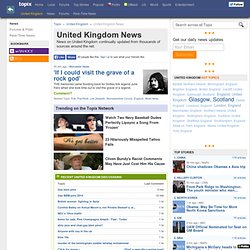 Trending on the Topix Network 4 hrs ago | Salisbury Journal. TheRoyalChannel's Channel. Will + Kate = sixth-biggest Web event ever. People watched the royal wedding online as well as on TV, making it the 6th biggest Internet news event ever.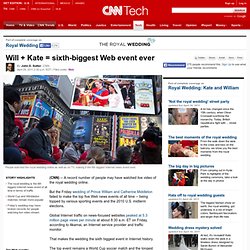 The royal wedding is the 6th biggest Internet news event of all time in terms of traffic World Cup and Wimbledon matches remain more popular Friday's wedding may have broken records for people watching live video stream (CNN) -- A record number of people may have watched live video of the royal wedding online. But the Friday wedding of Prince William and Catherine Middleton failed to make the top five Web news events of all time -- being topped by various sporting events and the 2010 U.S. midterm elections.
Pearltrees videos
Help.
---
marxpace Apr 29 2011

I don't really know a lot about it yet!
---