Photography
Your Photostream
Foto's verkopen via OYPO :: Je foto's verdienen het beste!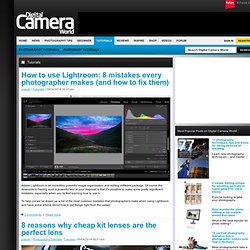 How to use Lightroom: 8 mistakes every photographer makes (and how to fix them) Adobe Lightroom is an incredibly powerful image organisation and editing software package. Of course the downside to having such a powerful tool at your disposal is that it's possible to make some pretty significant mistakes, especially when you're first learning how to use it. To help out we've drawn up a list of the most common mistakes that photographers make when using Lightroom and have some advice about how to get things right from the outset. 8 reasons why cheap kit lenses are the perfect lens The low-cost kit lenses you get with digital SLRs or compact system cameras don't have much of a reputation, but is that fair?
Review based on a production Nikon D7000 with firmware V1.00, 1.00, 1.002 When it was announced in September the D7000 took a lot of people by surprise. Although a D90 successor had been on the horizon for some time, what wasn't expected was how close in specification terms the new camera would turn out to be to the D300S.
Nikon D7000 Review: 1. Introduction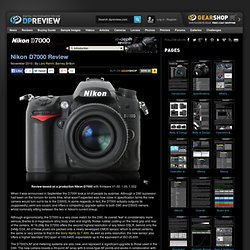 Williamsburg Bridge, New York, NY, USA Until the 1920s, the Williamsburg Bridge had the record for the longest suspension bridge span on Earth. New Yorkers celebrated its opening in December 1903 with fireworks over the East River.
Miru Kim
Riders on the storm by Nicolas Marino