Photography
Your Photostream
Photography
Foto's verkopen via OYPO :: Je foto's verdienen het beste!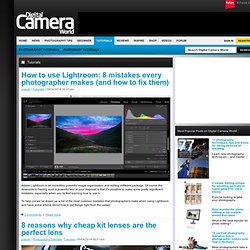 Photoshop effects: how to make high-key portraits and film noir-style photos Using just one image, we'll show you how you can create two different portraits that are the polar opposite in style. Sharpen photos the smart way: demystifying Photoshop's image-sharpening tools Photoshop has a range of sophisticated image-sharpening tools that make it easier than ever before to fine-tune your focus. In this tutorial we'll run through the options and explain the different ways in which you can use them to sharpen photos. Advanced sharpening tips for Photoshop: the perfect workflow for feathers and fur
Review based on a production Nikon D7000 with firmware V1.00, 1.00, 1.002 When it was announced in September the D7000 took a lot of people by surprise. Although a D90 successor had been on the horizon for some time, what wasn't expected was how close in specification terms the new camera would turn out to be to the D300S.
Nikon D7000 Review: 1. Introduction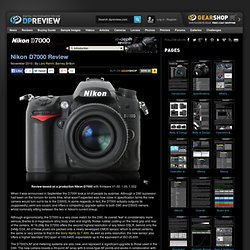 Williamsburg Bridge, New York, NY, USA Until the 1920s, the Williamsburg Bridge had the record for the longest suspension bridge span on Earth. New Yorkers celebrated its opening in December 1903 with fireworks over the East River.
Miru Kim
Riders on the storm by Nicolas Marino