Education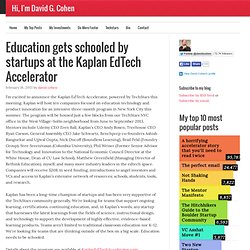 Education gets schooled by startups at the Kaplan EdTech Accelerator
I'm excited to announce the Kaplan EdTech Accelerator, powered by TechStars this morning.
Tutorspree has been quiet of late, but that doesn't mean it's not still plugging away on its mission to make high-quality, local tutors in any subject accessible to any student — or finding continued interest from investors along the way. According to its Form D filing with SEC, Tutorspree recently closed on a new round of financing that appears to add an additional $1.9 million to its coffers.
Tutorspree Adds $800K From Resolute.VC & Others To Help Students Find Better Local Tutoring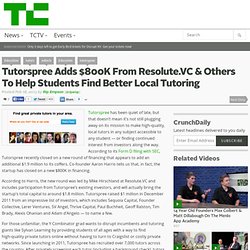 This is a guest post by entrepreneur Miro Kazakoff Somewhere, this year, a university hired its last tenured professor. That's because of the economic pressures on higher education.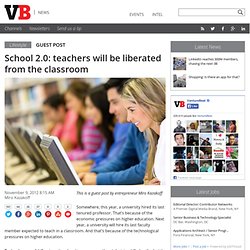 School 2.0: teachers will be liberated from the classroom
Always Prepped raises $650,000 from True Ventures, angels - Washington Business Journal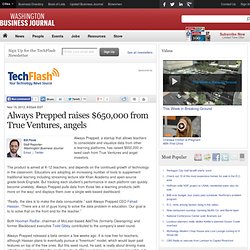 Always Prepped, a startup that allows teachers to consolidate and visualize data from other e-learning platforms, has raised $650,000 in seed cash from True Ventures and angel investors.
Khan Academy releases iPad app, mobile education is upon us | VentureBeat
Is U.S. Higher Education A Bubble Economy? (Infographic Video)
Plenty of smart people seem to think there's a bubble in higher education. And for good reason: The cost of a college education is skyrocketing and student debt is growing out of control, at the very same time that college graduates are struggling to find jobs. When they do, it's often in positions that hardly require any of the "critical thinking" they were told a college education would teach them.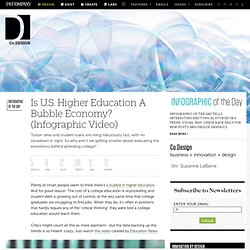 At Waldorf School in Silicon Valley, Technology Can Wait
Gifted Students Deserve More Opportunities
What surprised me was how much we agreed on.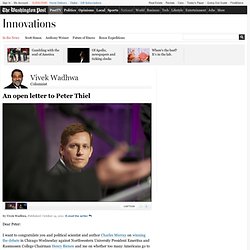 An open letter to Peter Thiel
Don't believe the hype: Nobody has figured out how to replace traditional higher education yet, and they're not about to.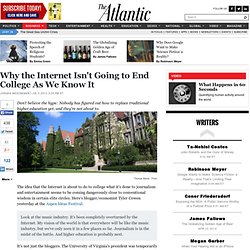 Business - Jordan Weissmann - Why the Internet Isn't Going to End College As We Know It
Minnesota educators learn how to use social media in school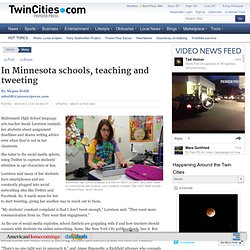 Mahtomedi High School language arts teacher Sarah Lorntson, who uses Twitter to communicate with students, says students complain "that I don't tweet enough." ( Pioneer Press: Scott Takushi) Mahtomedi High School language arts teacher Sarah Lorntson reminds her students about assignment deadlines and shares writing advice even when they're not in her classroom.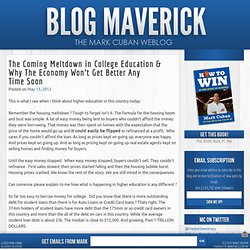 The Coming Meltdown in College Education & Why The Economy Won't Get Better Any Time Soon
This is what I see when i think about higher education in this country today: Remember the housing meltdown ? Tough to forget isn't it.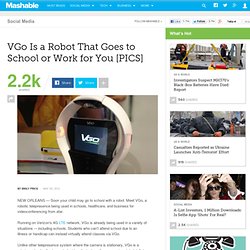 NEW ORLEANS — Soon your child may go to school with a robot.
VGo Is a Robot That Goes to School or Work for You [PICS]
One Man, One Computer, 10 Million Students: How Khan Academy Is Reinventing Education
College Degree, No Class Time Required
On average, it will cost $55,600 to attend Princeton, Penn, Michigan or Stanford next year.
Top Schools from Berkeley to Yale Now Offer Free Online Courses