eCommerce
Online Marketing Blog | Internet Marketing Blog. 14 fantastic things we found on the internet this week This round-up covers a whole two weeks' worth of brilliant entertainments, distractions and hijinks that we found on the internet.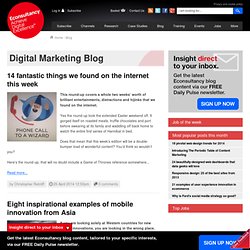 Yes the round-up took the extended Easter weekend off. S February 2010 Trend Briefing covering "FUNCTIONALL". The INTERNET OF CARING THINGS means connected objects that serve consumers' most important needs: physical and mental wellbeing, safety, security, oversight of loved ones, and more.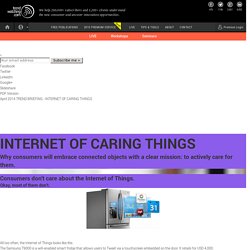 You're probably already familiar with the innovations that have blazed an early CARING trail. The Nest smart thermostat*, NIKE fuelband and Fitbit, for example. But now, as consumer demand and technological capacity converge, the INTERNET OF CARING THINGS will evolve in exciting new directions. Check out the examples below – divided into five categories of CARING – for a glimpse of these...
Welcome to IMRG. Internet Retailing.
---