eCommerce
Online Marketing Blog | Internet Marketing Blog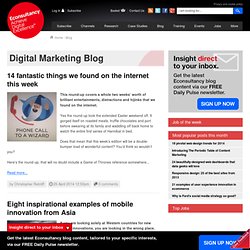 12 elegant new responsive websites for design inspiration Responsive design is still a hot topic, but it's slowly joining the mainstream that has become the mobile-first mantra of innovative companies. With lots of new-build websites being responsive and many replatforms, too, there's plenty to review each quarter.
The INTERNET OF CARING THINGS means connected objects that serve consumers' most important needs: physical and mental wellbeing, safety, security, oversight of loved ones, and more. You're probably already familiar with the innovations that have blazed an early CARING trail. The Nest smart thermostat*, NIKE fuelband and Fitbit, for example. But now, as consumer demand and technological capacity converge, the INTERNET OF CARING THINGS will evolve in exciting new directions. Check out the examples below – divided into five categories of CARING – for a glimpse of these...
s February 2010 Trend Briefing covering "FUNCTIONALL"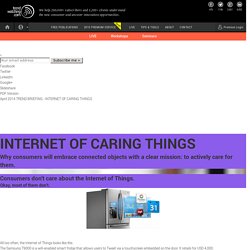 Welcome to IMRG
IMRG recognise the importance of providing a website that is accessible to all user groups, including the disabled. Our pages are validated to current HTML standards and conform to Priority 1 and as many Priority 2 recommendations as possible of the W3C accessibility guidelines. Where possible we have followed guidelines published by accessibility experts and organisations. Introduction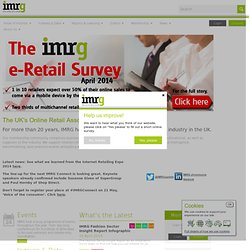 Internet Retailing