Blogs
Treasure & bond. Mr. Kate | Mr. Kate guides and inspires people to dress funky with thrift store finds, decorate their places with DIY and flea market projects, cook easy and healthy yummies and be involved and aware of the world around them. Oficio. Stairway to heaven. | sfgirlbybay - StumbleUpon. Posted by victoria //// 69 Comments i love everything about this beautiful home i saw on mixr. can you imagine having a lovely staircase like this, and then having it take you along its winding steps to all of this?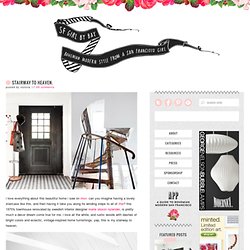 This 1970′s townhouse renovated by Swedish interior designer Marie Olsson Nylander, is pretty much a decor dream come true for me. i love all the white, and rustic woods with dashes of bright colors and eclectic, vintage-inspired home furnishings. yep, this is my stairway to heaven. Le Love. TIPPED OUT - thebeautydepartment.com - StumbleUpon. All photos: Kristin Ess + thebeautydepartment.com post designed by kristin ess Lots of emails this week asking for a tutorial on Lauren's temporary bright colors.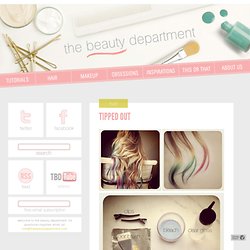 Here I've replicated the process for you in 7 steps on an extension. While I never recommend bleaching out the ends of your hair at home, if you want to do the fun colors yourself, maybe get the tips bleached out by a pro + then play with the temporary colors on your own. The best things about this color– you're able to hide it in a bun for work if you need to, AND you're only doing a couple of inches on the bottom so it won't kill you to cut it off if you get over it quickly. Design*Sponge | Your home for all things Design. Home Tours, DIY Project, City Guides, Shopping Guides, Before & Afters and much more. Gift box packaging tutorial. For the past few weeks I've been constantly reminded of how I need to throw out the mindset of "I just need this/that before I can do my project", and rather just use what I have.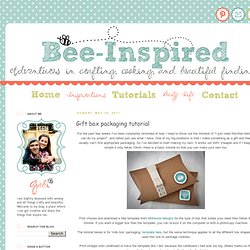 One of my big problems is that I make something as a gift and then usually can't find appropriate packaging. So I've decided to start making my own. See Me Everywhere. Most favorited all-time - page 7. Easy Leather Clutch. Happy Thursday Everyone.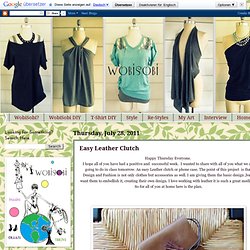 I hope all of you have had a positive and successful week. I wanted to share with all of you what we are going to do in class tomorrow. How About Orange. It's the last stiffened fabric project and then I'm moving on!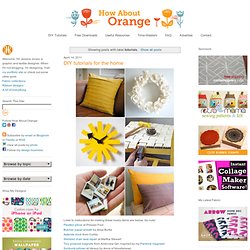 I wanted to try an oversized, realistic fabric rose just for fun. Make a template with six petals. Decor8 » Blogroll: A-M. Skip to content decor8 Fresh finds, inspiring interiors & ideas for creative living.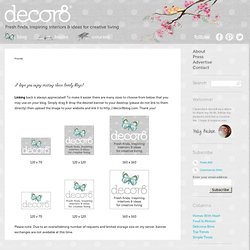 | JuBella.com – Get Your Creative Dose. Quite a while ago I ran across the site of UK based Surface Designer Rachael Taylor .
Her work is fantastic. Full of color, pattern, and imagination, Rachael takes the beauty of an object and creates lovely pieces such as pillows, fabric, tableware, lamp shades, greeting cards, and wall art. Her list of clientele includes: Paperchase, Graham & Brown, Target, and Hanes Paper just to name a few. Rachael was so kind to take a few moments to share with us an insight into her inspiration and her process as a surface designer. Design For Mankind - Part 3. Let's Swap Thanks to Swapdom for helping me clean out my closet this weekend!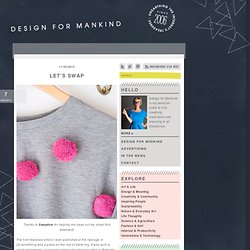 The first freelance article I ever published at the ripe age of 20-something was a piece on the rise of bartering. It was such a great assignment, uncovering stories like this one artist in Portland who bartered large-scale murals in exchange for dental work. Summer Boulders | Studio Home. * imperdibles!... | Cristina Martins. New Products - Huset-Shop.com | Your House For Modern Scandinavian. Most favorited all-time - page 18. Design For Mankind. Unique Jewelry, Unique Bags & Ladies handbags | Boticca.
---