Blogs
treasure & bond
oficio
all photos: Kristin Ess + thebeautydepartment.com post designed by kristin ess Lots of emails this week asking for a tutorial on Lauren's temporary bright colors. Here I've replicated the process for you in 7 steps on an extension. While I never recommend bleaching out the ends of your hair at home, if you want to do the fun colors yourself, maybe get the tips bleached out by a pro + then play with the temporary colors on your own. The best things about this color– you're able to hide it in a bun for work if you need to, AND you're only doing a couple of inches on the bottom so it won't kill you to cut it off if you get over it quickly.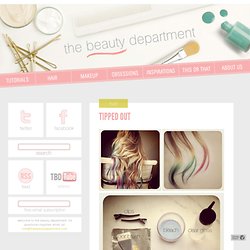 For the past few weeks I've been constantly reminded of how I need to throw out the mindset of "I just need this/that before I can do my project", and rather just use what I have. One of my big problems is that I make something as a gift and then usually can't find appropriate packaging. So I've decided to start making my own.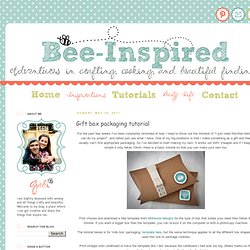 See Me Everywhere
most favorited all-time - page 7 | craftgawker
Happy Thursday Everyone. I hope all of you have had a positive and successful week. I wanted to share with all of you what we are going to do in class tomorrow.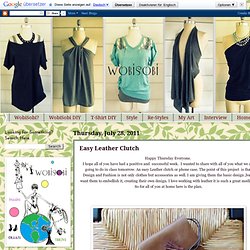 Easy Leather Clutch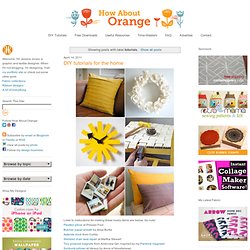 It's the last stiffened fabric project and then I'm moving on! I wanted to try an oversized, realistic fabric rose just for fun. Make a template with six petals.
How About Orange
Skip to content decor8 Fresh finds, inspiring interiors & ideas for creative living
decor8 » Blogroll: A-M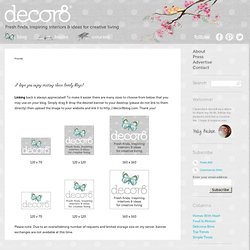 | JuBella.com – Get Your Creative Dose
Quite a while ago I ran across the site of UK based Surface Designer Rachael Taylor . Her work is fantastic. Full of color, pattern, and imagination, Rachael takes the beauty of an object and creates lovely pieces such as pillows, fabric, tableware, lamp shades, greeting cards, and wall art. Her list of clientele includes: Paperchase, Graham & Brown, Target, and Hanes Paper just to name a few. Rachael was so kind to take a few moments to share with us an insight into her inspiration and her process as a surface designer.
Design For Mankind - Part 3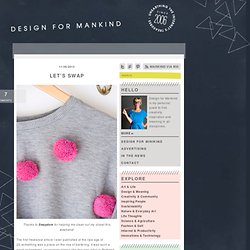 Organizing My Life I get a lot of emails asking about work/life balance and am for sure considering setting up an auto response with this post as my reply, because these are my feelings exactly. I think, sometimes, we approach the topic on too singular of a level. Sure, each day will not be completely balanced between equal parts work and play and family and friends and give and take.
Summer Boulders | Studio Home
* imperdibles!... | Cristina Martins
New Products - Huset-Shop.com | Your House For Modern Scandinavian