Fucking machine
10'' Stroke, 22lb Force High Speed Linear Actuator. • Stroke: 10''• Force: 22lb• Input: 12Vdc• 5A max current draw• IP54 Rating• Built-in limit switches This 10'' Stroke, 22lb, High Speed Linear Actuator is built from a tubular aluminum alloy.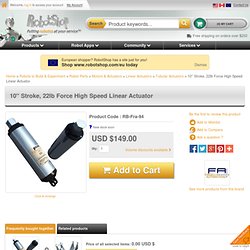 It features a light weight body, integrated with high speed planetary gear motor. It is suitable for any type of indoor/outdoor applications where high speed stroke is required and/or very low noise, measuring only 5dB above ambient. American Actuators - Ram-style Actuators, Rod Actuators, Electric Cylinders. Ram-Style Actuators American Actuators has an unmatched range of electro-mechanical ram-style actuators.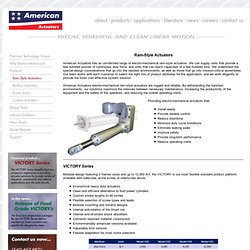 We can supply units that provide a few hundred pounds of continuous duty force, and units that can reach capacities of a few hundred tons. The Shockspot Fucking Machine. The Shockspot is the perfect robotic fucking machine for any sexual technophile.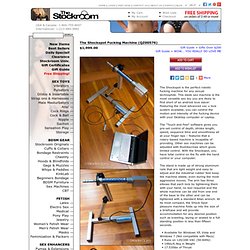 This sleek sex machine is the most versatile sex toy you are likely to find short of an android love slave! Featuring the most advanced vac u lock system available, you can control the motion and intensity of the fucking device with your Desktop computer or Laptop. The "Touch and Feel" software gives you pre-set control of depth, stroke length, speed, sequence time and smoothness all at your finger tips – features that a rotary-based machine is incapable of providing. Other sex machines can be adjusted with thumbscrews which gives limited control. Buy Tubular High-Speed Linear Actuator (Stroke Size 18", Force 11 lbs, Spee.
PA-15-18-11 Tubular High-Speed Linear Actuator (Stroke Size 18", Force 11 lbs, Speed 9.05"/sec) Specifications Download PDF PA-15-18-11 Tubular High-Speed Linear Actuator (Stroke Size 18", Force 11 lbs, Speed 9.05"/sec) Datasheet Measuring just 2.13 inches in diameter, our self-contained Tubular High-Speed Linear Actuators are ideal for applications where fast, smooth operation is a must.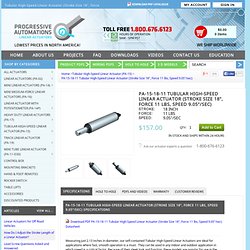 They can be used in any indoor and outdoor application in which speed is a critical factor. Firgelli Automations Australia. These are a new line of Compact Linear Actuators Ideally suited to applications that require quite smooth linear operation.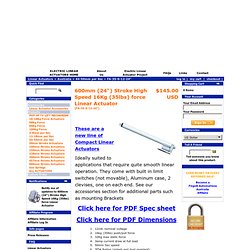 They come with built in limit switches (not movable), Aluminum case, 2 clevises, one on each end. PLUG WITH SNAPS. Square Linear Actuator 600mm stroke 50kg force Automation home. Buy linear actuators,linear motor and electric louvre motor. Only slightly larger than the S100, the S200 series are a more powerful linear actuator designed for outdoor use as they have an IP-65 rating.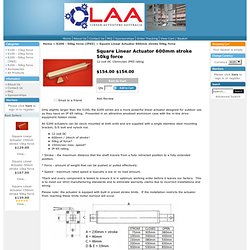 Presented in an attractive anodised aluminium case with the in-line drive equipment hidden inside. All S200 actuators can be clevis mounted at both ends and are supplied with a single stainless steel mounting bracket, S/S bolt and nylock nut. 12 volt DC 600mm / 24inch of stroke¹ 50kg of force² 15mm/sec max. speed³ IP-65 rating.