Fucking machine
• Stroke: 10''• Force: 22lb• Input: 12Vdc• 5A max current draw• IP54 Rating• Built-in limit switches This 10'' Stroke, 22lb, High Speed Linear Actuator is built from a tubular aluminum alloy.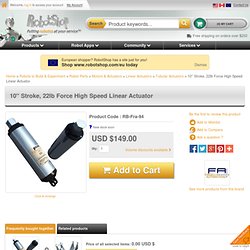 10'' Stroke, 22lb Force High Speed Linear Actuator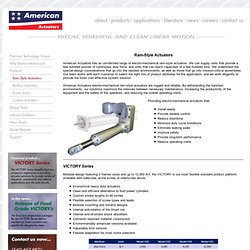 Ram-Style Actuators American Actuators has an unmatched range of electro-mechanical ram-style actuators. We can supply units that provide a few hundred pounds of continuous duty force, and units that can reach capacities of a few hundred tons.
American Actuators - Ram-style Actuators, Rod Actuators, Electric Cylinders
The Shockspot is the perfect robotic fucking machine for any sexual technophile.
The Shockspot Fucking Machine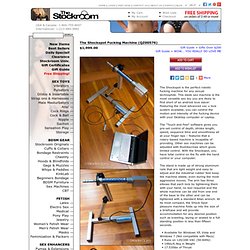 Buy Tubular High-Speed Linear Actuator (Stroke Size 18", Force 11 lbs, Spee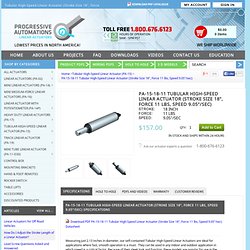 PA-15-18-11 Tubular High-Speed Linear Actuator (Stroke Size 18", Force 11 lbs, Speed 9.05"/sec) Specifications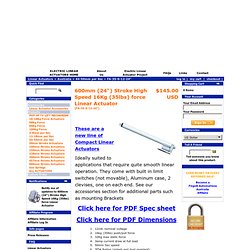 Firgelli Automations Australia
These are a new line of Compact Linear Actuators Ideally suited to applications that require quite smooth linear operation. They come with built in limit switches (not movable), Aluminum case, 2 clevises, one on each end.
PLUG WITH SNAPS
All items are sold as novelties and are not intended for any activities which may violate local or regional laws, regulations, or ordinancesALL PACKAGES ARE SENT DISCREETLY.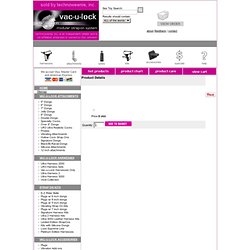 Only slightly larger than the S100, the S200 series are a more powerful linear actuator designed for outdoor use as they have an IP-65 rating.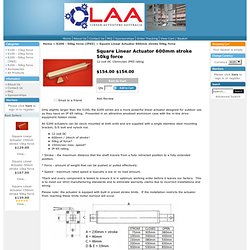 Square Linear Actuator 600mm stroke 50kg force Automation home. Buy linear actuators,linear motor and electric louvre motor.