Quake
solar storm warning
Statistical Aurora Oval
Wednesday, January 8, 2014 12:19 PM (Wednesday, January 8, 2014 21:19 UTC) CLEVELAND VOLCANO (CAVW #1101-24-)52°49'20" N 169°56'42" W, Summit Elevation 5676 ft (1730 m)Current Volcano Alert Level: WATCHCurrent Aviation Color Code: ORANGE Nothing observed in mostly cloudy satellite data over the past 24 hours.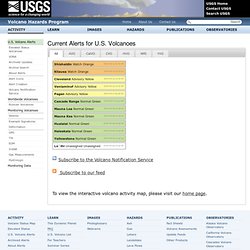 Current Alerts for U.S. Volcanoes
Satellite and Radar: Interactive Weather Maps
The University of Utah
About the Webicorder Display, including interpreted examples of earthquake recordings. Webicorder displays are organized by region. They can be accessed using links from regional station maps or stations lists. Station maps for the Utah Region, Yellowstone Region, and Teton Region provide an easy interactive path to available Webicorders for the last seven days.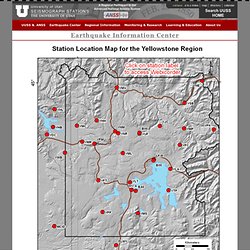 Recent Helicorder Displays
BUT ELN MB : Butte, MT Wood-Anderson N-S BUT ELE MB : Butte, MT Wood-Anderson E-W LRM EHZ MB : Limekiln Ridge, MT LCCM EHZ MB : Lewis and Clark Caverns, MT SXM EHZ MB : Sixmile Mountain, MT
usgs