SEO Resources
How to Optimize Content When You Don't Know Jack about SEO
How to Create a Content Calendar to Correlate SEO Results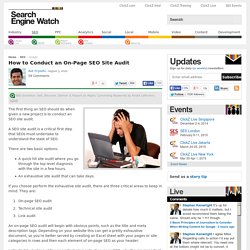 How to Conduct an On-Page SEO Site Audit
The first thing an SEO should do when given a new project is to conduct an SEO site audit. A SEO site audit is a critical first step that SEOs must undertake to understand the state of SEO. There are two basic options: A quick hit site audit where you go through the top level diagnosis with the site in a few hours.An exhaustive site audit that can take days.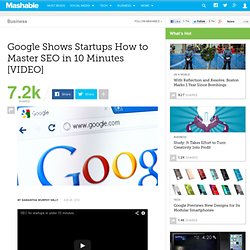 Worried about how to fill out your meta keywords tag so your startup ranks best in Google results? Don't bother, the company says. Google search ignores it. Google released on Tuesday a video that provides startups tips and suggestions about how to master search engine optimization in just 10 minutes.
Google Shows Startups How to Master SEO in 10 Minutes [VIDEO]
Insight into what people are searching for in popular search engines is the cornerstone to a successful search engine marketing strategy. While several free keyword tools are available, paid and subscription-based services tend to offer more analysis, competitive data, support, and extra features not available for free. SEMRush SEMrush provides data on keywords for both organic and PPC with a phrase match report, related keywords, and organic results to find relevant keywords. Related keywords can be found that reveal queries that are similar.
Paid & Subscription-Based Keyword Research Tools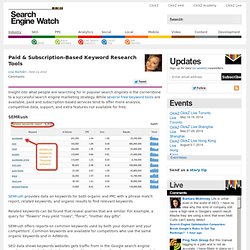 Search Engine Optimization Tools by WebPosition
PageCritic Competitive Keyword Optimization Find out how well a webpage is optimized for a specific keyword and see how it compares to its real-world competition.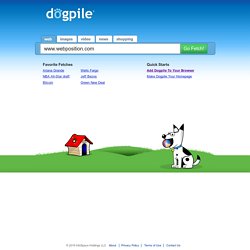 Monitor Search Engine Rankings with ZoomRank
Toolbar - Take the power of Google with you anywhere on the web!
Multiple Pagerank Checker