Content Marketing
services.google.com/fh/files/misc/multiscreenworld_final.pdf
How to get Higher Demand Generation Returns from B2B Content Marketing
Can Content Marketing Software Platforms Drive Increased Success?
5 Reasons to Invest in Content for PPC and SEO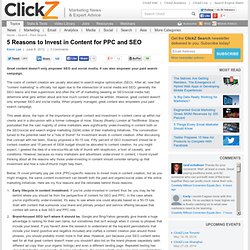 Kevin Lee | June 8, 2012 | 3 Comments
Breaking news, you guys!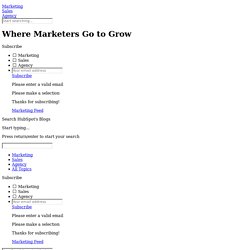 The Inbound Marketer's Complete Guide to Newsjacking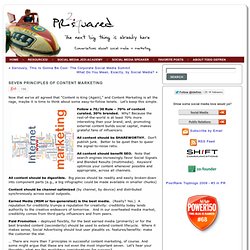 Seven Principles of Content Marketing
Now that we've all agreed that "Content is King (Again)," and Content Marketing is all the rage, maybe it is time to think about some easy-to-follow tenets.
In an age when prospects and clients want product and service information right here right now, B2B marketers have increasingly embraced content marketing to deliver it. According to MarketingProfs' latest study, B2B Content Marketing: 2012 Benchmarks, Budgets, and Trends, nine out of 10 B2B marketers are using content marketing to help grow their businesses. Why, then, are some seeing terrific results while others are, well, lagging behind?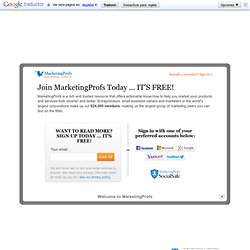 Content - Three Ways to Augment the Effectiveness of Your B2B Content Marketing
8 Powerful Tips for Marketing Your Business With Ebooks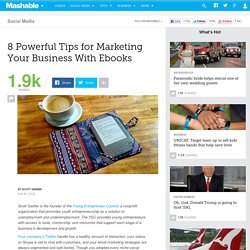 Scott Gerber is the founder of the Young Entrepreneur Council, a nonprofit organization that promotes youth entrepreneurship as a solution to unemployment and underemployment.
Content Marketing Articles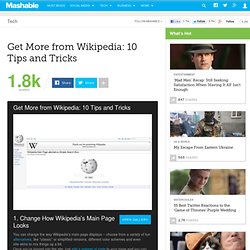 The English version of Wikipedia currently boasts over 3,854,000 articles over more than 25 million pages. That's an awful lot of content to navigate when you're trying to find something specific.
Get More from Wikipedia: 10 Tips and Tricks