Papper
More experiments with laser cut gears. This gear train uses two of each of sixteen tooth and forty two tooth gears each designed using the unmatchable Gear Template Generator The first results look promising fitted to a board with suitable six millimeter dowel axles.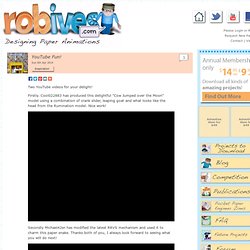 Blogs | www.robives.com
ake your own movable toys from free corrugated cardboard never used before for this purpose.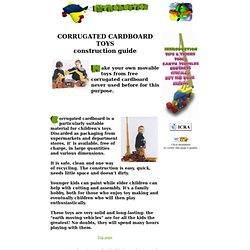 Foreword to corrugated carbord toys contruction guide
The Professor's Paper Empire
Magical Kingdom - free printable cards, paper craft
paper plane
Kit-Carton, le Web-Zine des maquettes en carton