Brain
Take a Braincation in Nature for Better Mental Health | Nature. 1.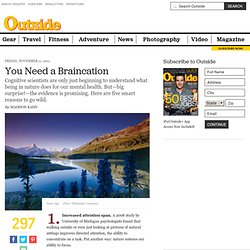 Increased attention span. A 2008 study by University of Michigan psychologists found that walking outside or even just looking at pictures of natural settings improves directed attention, the ability to concentrate on a task. Put another way: nature restores our ability to focus. 2. Better memory. Vibra-Acoustics. Cerebrex.com may be available for purchase.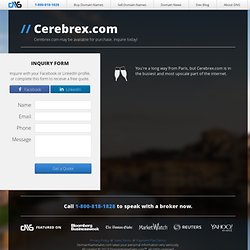 Inquire today! Inquiry Form. Functional Neurology. For Doctors. Chiropractic neurology is a specialty within the chiropractic field that assesses the neurological condition of a patient and treats that patient using non-invasive, non-pharmaceutical therapies.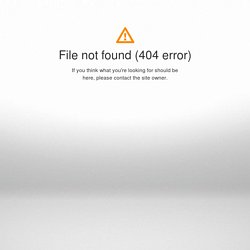 It might be best described as . Examination and assessment is similar to that of medical neurologists, however treatment modalities differ greatly. Chiropractic neurologists use specific ipsilateral afferent stimulations and chiropractic adjustments for brain-based physiologic rehabilitation of neurologic conditions. HEALING THE MIND. We may not always get what we want, but we always get what we choose.
Therefore, choose wisely Walter Last Our conscious decisions are made on the mental level with our mind. Therefore, all healing and all improvement in our living conditions start at this level. Stress cuts aging brain's ability to learn new tricks. Like the saying, "You can't teach an old dog new tricks," the aging human brain has a tough time learning from new experiences, suggests a study on rats showing tiny brain-cell structures needed for this process get quite rigid in their twilight years.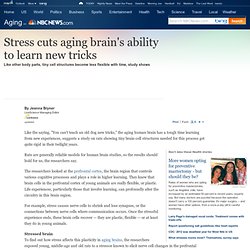 Rats are generally reliable models for human brain studies, so the results should hold for us, the researchers say. The researchers looked at the prefrontal cortex, the brain region that controls various cognitive processes and plays a role in higher learning. Welcome to the Stanislav Grof Website. Searching for the Source of Our Fountains of Courage. Mind - Research Upends Traditional Thinking on Study Habits.
Personality
Searching the Brain for the Spark of Creative Problem-Solving. But who wants to troll?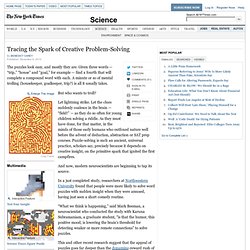 Let lightning strike. Let the clues suddenly coalesce in the brain — "field!" — as they do so often for young children solving a riddle. Out of Our Brains. The Stone is a forum for contemporary philosophers and other thinkers on issues both timely and timeless.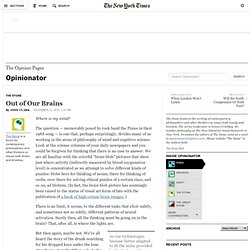 Where is my mind? The question — memorably posed by rock band the Pixies in their 1988 song — is one that, perhaps surprisingly, divides many of us working in the areas of philosophy of mind and cognitive science. Look at the science columns of your daily newspapers and you could be forgiven for thinking that there is no case to answer. We are all familiar with the colorful "brain blob" pictures that show just where activity (indirectly measured by blood oxygenation level) is concentrated as we attempt to solve different kinds of puzzles: blobs here for thinking of nouns, there for thinking of verbs, over there for solving ethical puzzles of a certain class, and so on, ad blobum.
(In fact, the brain blob picture has seemingly been raised to the status of visual art form of late with the publication of a book of high-octane brain images. )
---