Articles
Lean Game. Lean Bicycle Factory Demonstration Game Get this factory in shape You are the new manager of a factory that needs a new plan!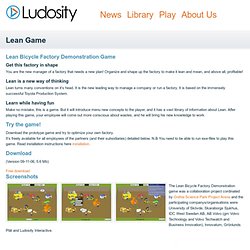 Organize and shape up the factory to make it lean and mean, and above all, profitable! Lean is a new way of thinking Lean turns many conventions on it's head. La mode de l'an 2000 par des stylistes des années 30. "L'ERP n'est plus le principal vecteur de croissance pour SAP" - Journal du Net Solutions. Face à un marché européen de l'ERP saturé, SAP cherche de nouveaux relais de croissance.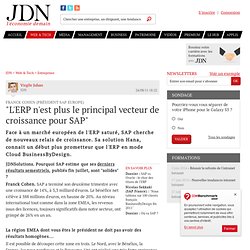 Sa solution Hana, connait un début plus prometteur que l'ERP en mode Cloud BusinessByDesign. JDNSolutions. Pourquoi SAP estime que ses derniers résultats semestriels, publiés fin juillet, sont "solides" ? Franck Cohen. SAP a terminé son deuxième trimestre avec une croissance de 14%, à 3,3 milliard d'euros.
Science.
---