Social, rsc
Springwise | New business ideas, trends and innovation.
Rsc
About:blank. Bring on the brie!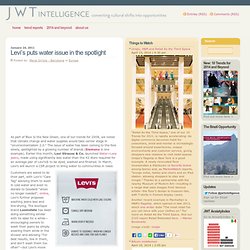 Last week NPR reported on two studies finding that "whole-fat dairy is linked to reduced body fat," research likely to boost a recent shift away from lower-fat dairy products. Butter has been bullish lately: Annual sales in the U.S. have increased 65 percent since 2000, with per-capita consumption reaching a 40-year high. And while milk sales in the U.S. declined in 2013, full-fat fared relatively well (with sales declining 0.8 percent vs. 4.1 percent for reduced-fat).
---