Research
Jake Porway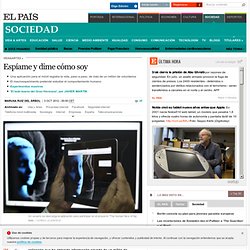 El rastro de información que dejamos constantemente en nuestra intensa relación con la tecnología se ha convertido en una base de datos inagotable cuyo uso está cambiando la humanidad. Un experimento presentado ayer en Londres mostró el poder de una aplicación que ha obtenido información privada de un millón de voluntarios a través de sus smartphones. La iniciativa quiere mostrar "los beneficios" de compartir nuestros datos en Internet, pero ¿seremos capaces de gestionar esa información con fines beneficiosos para todos o acabará por convertirse en un poderoso instrumento que facilitará nuestro control y manipulación? Desde el principio de los tiempos hasta el año 2003 la humanidad ha generado cinco exabytes de información (50 bytes elevado a 18).
Espíame y dime cómo soy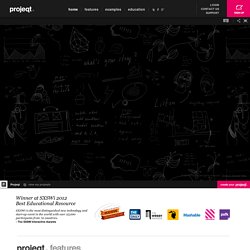 Give your stories a heartbeat. With Projeqt, your presentations never remain static. Grab your old dusty presentations, or create one from scratch with our user-friendly dashboard, and let your stories free.
Investigación + Diseño: una herramienta para innovar | Innovación en Chile - Innovacion.cl
2011 trends (Science of the time) - Tendencias.tv
Allegro 234 | Marketing estratégico y branding | Inicio
The Notorious Big Data April 9th, 2014 · No Comments Big Data Influencer Meme In response to yesterday's post and my requests for Big Data Influencer Memes, Matt Valle suggested a The Notorious B.I.G. - "Big Poppa" would have been cooler than Stuart Smalley as a new Big Data Influencer. I agree, and thanks for the idea Matt, hope you like these… If anyone has any particularly good ones feel free to send.
Tom H. C. Anderson - Next Gen Market Research — More Than Market Research - Gain The Information Advantage